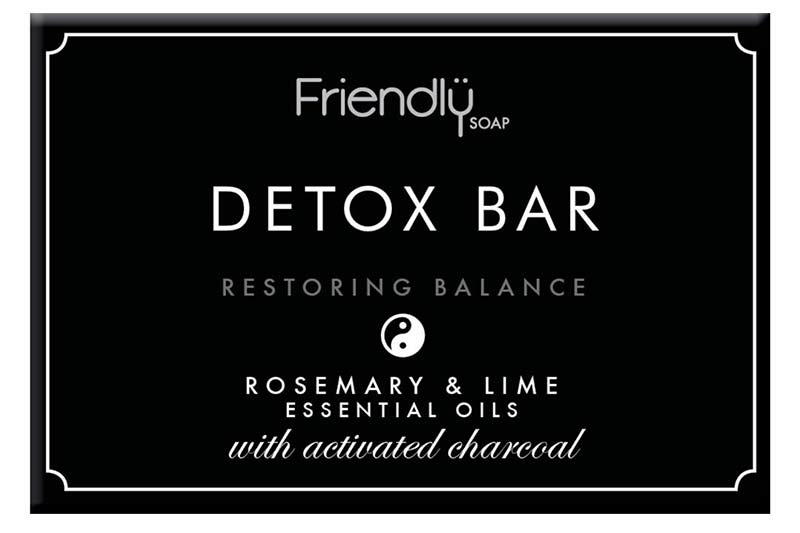 Activated Charcoal Detox Soap 95g (Friendly Soap)
Natural Charcoal Detox Soap
Moisturising and restoring activated charcoal soap.
Made with detoxifying Rosemary and Lime essential oils.
With toxins absorbing prosperties, this soap is great for tired skin.
Antiseptic, antiviral and antioxidant.
Handmade and 100% natural.
Cruelty-free and wrapped in a plastic free, recycled (and recyclable) packaging.
Free from Palm Oil, Parabens, Sulphates, Triclosan, Phthalates.
Sodium olivate, Sodium cocoate, Aqua, Butyrospermum parkii butter, Rosmarinus officinalis (rosemary ) essential oil contains limonene, Citrus aurantifolia (lime ) essential oil conatins citral, limonene, Charcoal powder.
Customer Reviews on Trustpilot