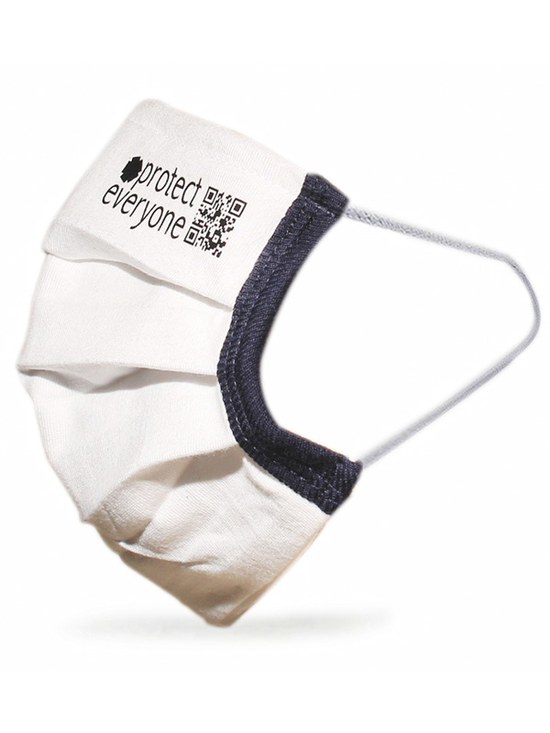 Organic Cotton Washable & Reusable Face Mask (CEAE)
100% Organic Cotton 3 Layer Face Mask
CEAE high-quality face masks are made from 2 layers of compact 100% organic, eco-friendly cotton fabric. The 3rd or the middle layer is made of a high-quality, Melt blown filter. Both the side seams are secured using fine knitted 100% organic cotton rib fabric and are attached to OEKO tex certified Elastic ear loops.
Comes with a full length concealed nose bridge to achieve a very secure fit over your nose and face.
Washable & reusable, and tested for all the below parameters.
Bacterial Filtration Efficiency (BFE): 96%, EN 14683.
Particle Filtration Efficiency (PFE): 98%, ASTM F2100-19/F2299.
Breathability/Different Pressure: 3.14 mm H20/cm2, EN 14683.
Flammability: 16 CFR 1610, Class 1.
Splash Resistance: 80mmHg, ISO 22609-2004.
Appearance after wash: 30 machine wash cycles at 30 degrees, AATC 150:2003.
Our masks are machine washable- 30 machine wash cycles at 30 degrees.
Patent pending: GB2007366.4.
*Not to be used as medical Personal Protective Equipment(PPE)
You might also like to try...
Ingredients:
100% organic cotton.
For more information on our ingredients policy please see here
Organic.
Customer Reviews on Trustpilot