Porcini Mushrooms are also known as 'ceps mushrooms' and are usually dried. The drying process changes their flavour, making them more aromatic and intense. In order to use porcini mushrooms, soak them for 30 minutes before use in warm water. Then add the mushrooms to the dish. Once re-hydrated, porcini mushrooms expand back to their original size, which is around 5 or 6 times their dry weight. They are then cooked in the same way as you would cook fresh mushrooms. Once re-hydrated, porcini mushrooms should be kept refrigerated, and used with 2 days.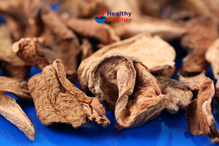 Dried porcini mushrooms
Flavoursome porcini mushrooms with a strong, authentic flavour.
Versatile with a variety of uses.
Soak for around half an hour before cooking.
Customer Reviews on Trustpilot
Product Recommendations
---