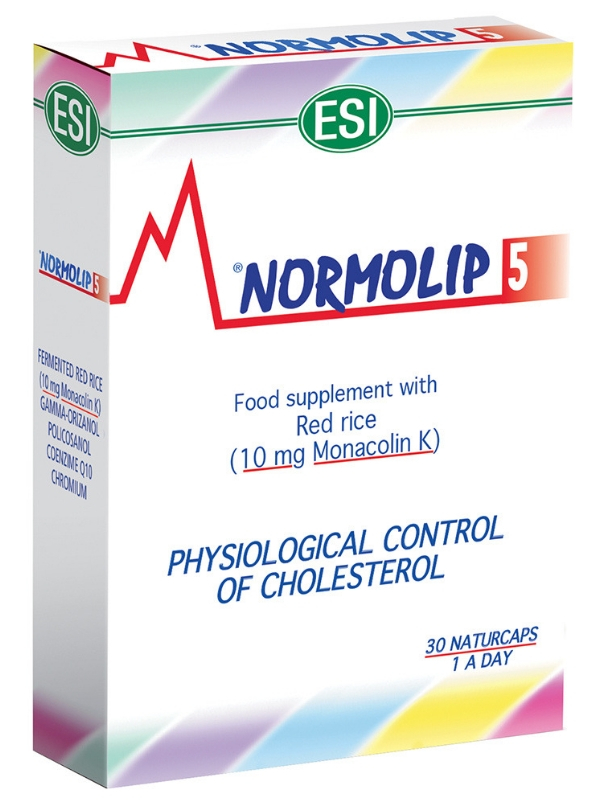 Normolip 5 Cholesterol Supplements, 30 Capsules (Esi)
Email me when this product is back in stock
Normolip 5 Cholesterol Supplements (30 Capsules)
Normolip 5 cholesterol supplements.
Can aid in maintaining healthy cholesterol levels.
Aids in balancing a normal glucose level.
No added sugar, artificial colours, flavours, or preservatives.
Dairy-free.
Vegan.
Non-GMO.
Gluten-free.
30 Capsules.
Directions
1 Capsule daily with water, preferably in the evening alongside a meal or some food.
Fermented Red rice (200mg), Gamma-Oryzanol (90mg), Coenzyme Q10 (10mg), Polycosanol (5mg), Chromium (200mcg). Keep out of reach of children.
Customer Reviews on Trustpilot