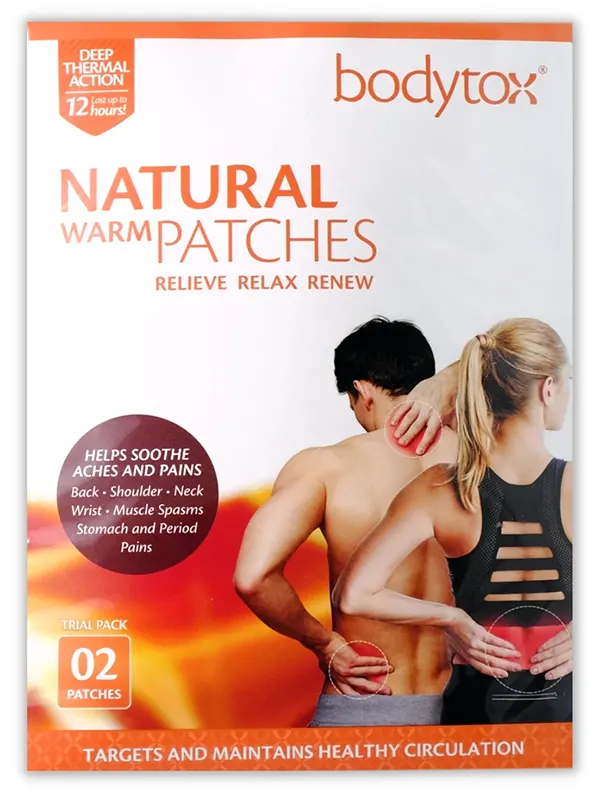 Natural Warm Patches 2 Patches (Bodytox)
Email me when this product is back in stock
Natural Warm Patches
Natural Warm Patches trial pack comes with 2 patches that use a selection of natural ingredients, including semi-precious tourmaline crystal and worldwide patented microcapsules containing warm heat pigments to deliver the effects of far infrared energy (FIR) to the target area.
Bodytox natural warm patches have a deep thermal action that lasts up to 12 hours, with the thermal soothing action is targeting deeper levels, maintaining healthy blood circulation.
Recommended to: helping soothe aches and pains on the back, shoulder, neck, wrist, muscle spasms, stomach and period pains.

Agaricus mushroom, eucalyptus oil, tourmaline, chitosan, microcapsules, polysaccharide, vitamin C.
Customer Reviews on Trustpilot