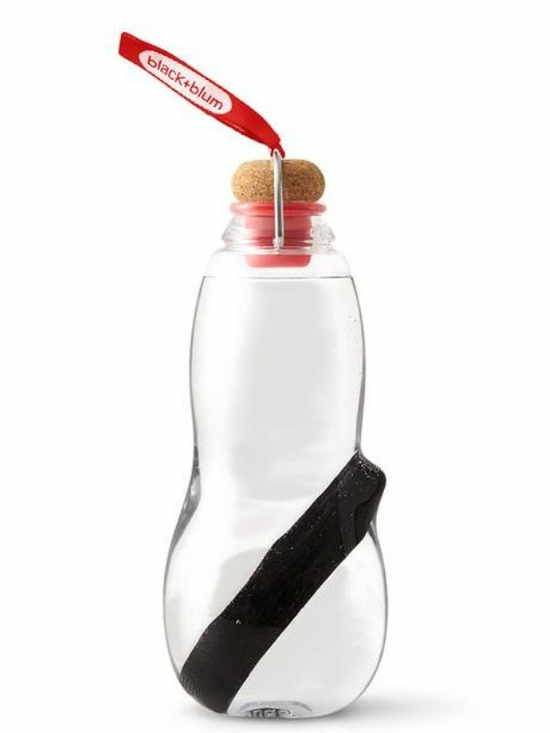 This product is temporarily out of stock.
Eau Good Red 800ml (Black and Blum)
This product is temporarily out of stock.
Charcoal Filter Water Bottle
Uses traditional Japanese Binchotan charcoal to filter out impurities.
BPA-free plastic water bottle.
Helps reduce the need for single use plastic. Refill and reuse!
Leak-proof bottle.
Stylish bottle with vibrant red detailing.
Holds up to 800ml water.
Binchotan charcoal is made from sustainably-sourced wood. It has an incredibly porous surface, with tiny cavities. It is also known as active carbon, as the ions of contaminants are attracted to the surface of the carbon, where they will be held. It is also able to release minerals such as calcium, iron and magnesium back into the water, which enhances its taste and health benefits.
You might also like to try...
Ingredients:
BPA free Tritan™, cork, stainless steel, silicone.
For more information on our ingredients policy please see here
Directions:
To use, add drinking water to your bottle. Leave for at least an hour to allow the charcoal to absorb any bad smells or tastes. If refilling once a day, we recommend 'recharging' the charcoal filter every three months. This is super easy to do. Simply boil the filter in water for ten minutes and leave to dry in the sunlight. You should be able to keep recharging for a further three months.
This product is temporarily out of stock.
Customer Reviews on Trustpilot