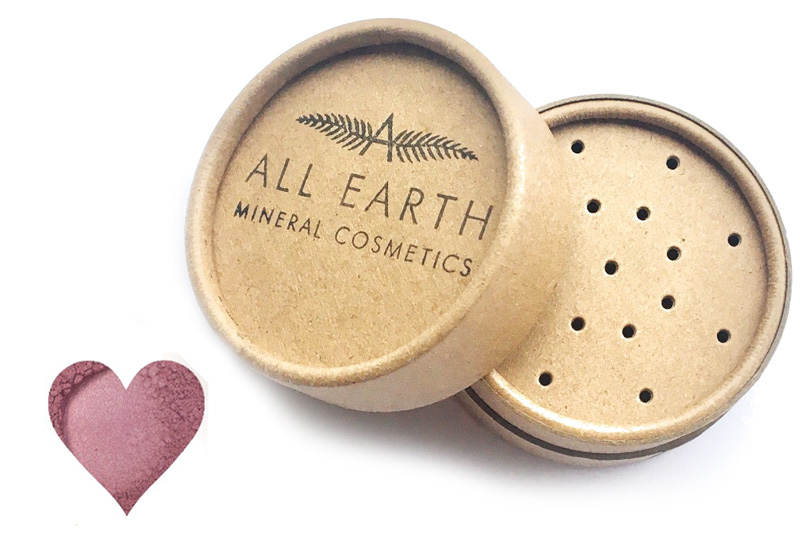 Mineral Blusher Pink, Eco Pot 4g (All Earth Mineral Cosmetics)
Zero Waste Mineral Blusher
Formerly Angel Face Mineral Cosmetics. Please note, there is a transition period when you might receive either Angel Face Mineral Cosmetics or All Earth Mineral Cosmetics product. This is just the change of packaging, ingredients and formula remain unchanged.
Lovely, radiant blusher in a subtle, glowy pink colour.
Highly pigmented - a little goes a long way!
Can be used as eye shadows and lip colour.
Packed in zero waste, eco-friendly packaging.
Vegan-friendly and cruelty-free.
Natural, biodegradable and paraben-free.
4g refills available.
Sericite Mica, Zinc Oxide, Iron Oxides, Mica 77891.
Customer Reviews on Trustpilot