A soft, fluffy and fine flour.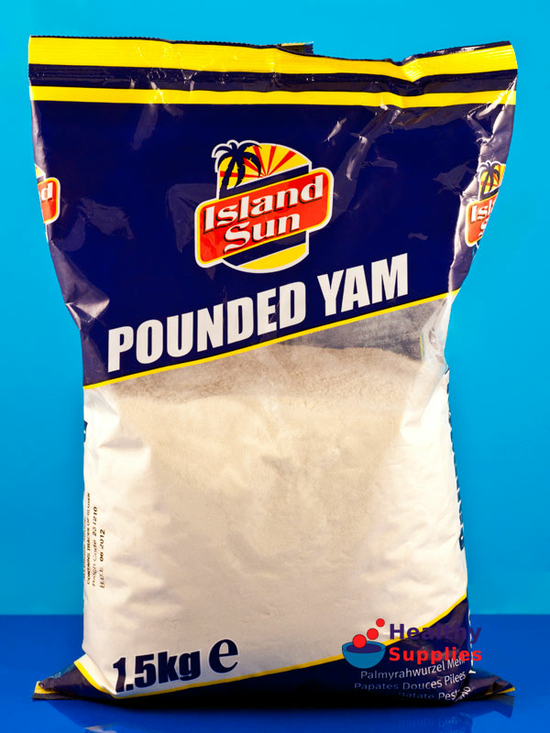 Pounded Yam (Yam Flour) 1.5kg (Island Sun)
Pounded Yam Powder - Fine Flour
An African speciality flour.
Makes a dough eaten commonly with stews and vegetables.
High in fibre and protein.
Pounded yam is a classic Nigerian staple food. Yam is made into a dough and eaten alongside warm dishes like stews, soups and curries. It takes only minutes to cook in boiling water and produces a soft, warm ball (rather like a large dumpling).
To make this staple food, simply boil some water in a saucepan and add the yam flour, stirring constantly to ensure no lumps form. As you stir, a dough will form. Add more flour or water depending on the texture and consistency you desire and place a lid on the pan for a few minutes. Use your wooden spoon to knead the dough. Then you are ready to serve alongside your vegetables or stew.
Ingredients:
Pounded Yam (70%), Starch: Potato & Maize.
May contain traces of gluten, nuts and seeds. For more information on our ingredients policy please see here
Vegetarian, Vegan.
Customer Reviews on Trustpilot
Product Recommendations