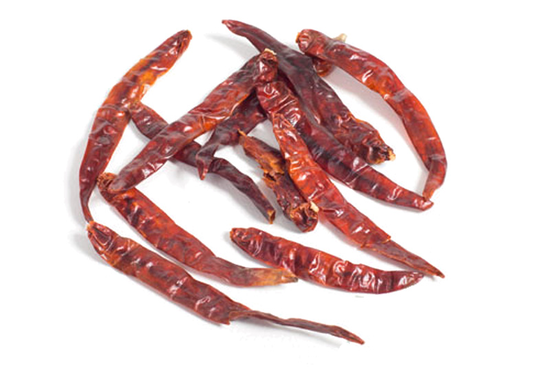 Spicy, flavoursome dried red chillies.
Stemless Red Chillies [Whole] 100g (Hampshire Foods)
Dry, Hot Whole Red Chillies
Large, long hot red chillies.
1-3 chopped chillies would liven up any dish!
100g bag goes a long way.
These whole dried chillies are of the larger variety, though they are still quite hot. They are suitable for dropping into a pot or to be chopped up and used in a stir-fry, dressing, marinade or spicy rub.
Directions
Simply add 2 or 3 of these chillies to any curry for a flavoursome heat. You can optionally chop them up first, or bash them up with a rolling pin or mortar and pestle. There is no need to soak these chillies; just add straight in!
Ingredients:
Whole Red Chillies.
For more information on our ingredients policy please see here
(Produce of India)
Vegetarian, Vegan.
Customer Reviews on Trustpilot
Product Recommendations