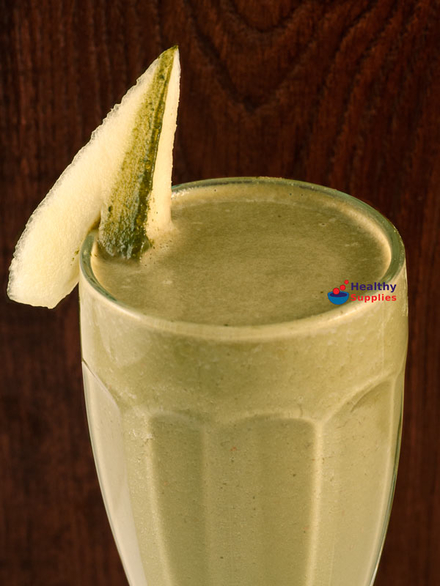 Smooth, subtle fruity drink with a Green Tea kick.
Melon Wheat Grass Green Tea Smoothie - Recipe
Dairy-free Green Tea Smoothie
A light yet creamy smoothie.
Sweetened only with Melon and Banana.
Other Ingredients
250ml of recently boiled water, cooled.
¼ of a Galia Melon, de-seeded and skinned.
1 Medium Banana
Method
Chop the melon into chunks and then add the remaining ingredients
Whizz up for 30 seconds.
Stir or shake (depending on your machine) and blend again for another 30-40 seconds or until you have a smooth consistency. Taste again and dilute with water if you wish. Then serve.
Best enjoyed immediately. The contents will naturally separate very slightly, this in no way affects the flavour. Just stir as you drink!
---
Customer Reviews on Trustpilot
---