| | |
| --- | --- |
| Valentine's Day Inspiration | |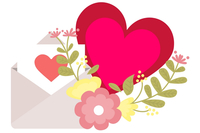 Valentine's Day is just around the corner. Whether you are celebrating with your significant other or a group of friends, we have a plethora of recipes to guide and inspire you.
From appetisers to drinks, stunning mains to homemade gifts - we have something to suit almost everyone!
---
---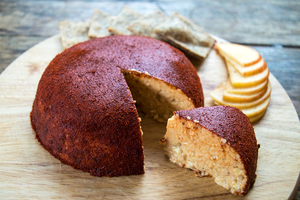 Vegan friendly 'cheeze' dome. Perfect with crackers!
---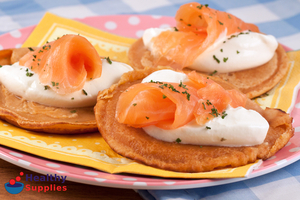 These tiny buckwheat pancakes are naturally gluten-free and can be topped with whatever ingredients you desire! We choose crème fraiche and smoked salmon. Try caviar or roasted vegetables and adapt these to your particular dietary needs.
---
Enjoy these gooey cheesy bites with a dollop of fruit jam or
cranberry sauce
!
---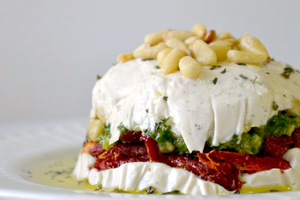 This stunning dip is made from cashew nuts, coconut oil and raw apple cider vinegar. Simply spread onto crackers or crostinis!
---
---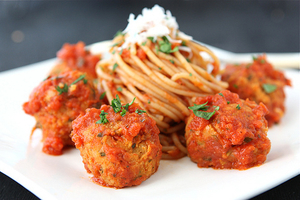 Why not try recreating the classic scene from Disney's 'The Lady and the Tramp' with this vegetarian meatball and pasta recipe!
---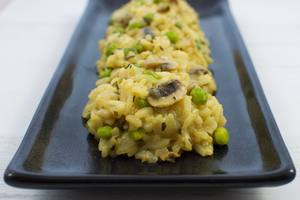 A creamy vegetarian risotto made from porcini mushrooms, arborio rice and freeze-dried thyme.
---
We love the straightforward flavours in this vegetarian dish: the sautéed mushrooms and greens and the tangy mascarpone that melts into the creamy polenta.
---
---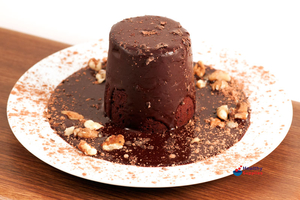 These melting brownie puddings are the perfect end to a candlelit meal and will definitely impress your dinner date!
---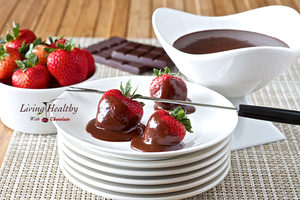 This rich chocolate sauce can be ready in minutes! The perfect dessert to whip up for your significant other!
---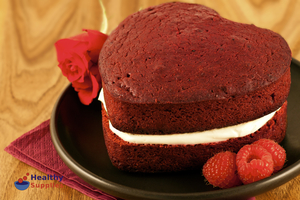 A moist red velvet cake which is naturally coloured with beetroot powder and sweetened with xylitol! Surprise your loved ones with this pretty heart shaped cake!
---
Treat your love ones to...
---
Gift your valentine this beautiful rose scented body scrub.
---
Creamy, sweet and tangy - these make a wonderful homemade gift.
---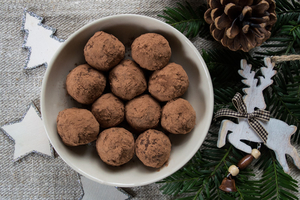 Very rich and dark chocolate balls - vegan and gluten-free.
---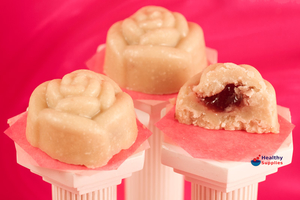 The Cocoa Butter and Ground Almonds create the base for the chocolate, which is enhanced with Almond Extract. These hand made chocolates have a smooth and creamy texture with a marzipan flavour reminiscent of a Bakewell Tart.
---
Toast the night away with...
---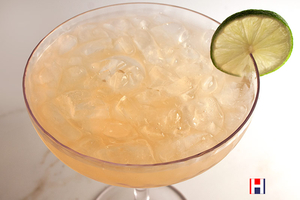 This recipe allows you to easily create a luxury looking, non-alcoholic cocktail. A refreshing, cool drink that works well as an appetiser. (To convert into a alcoholic version add either vodka or champagne, as you wish!)
---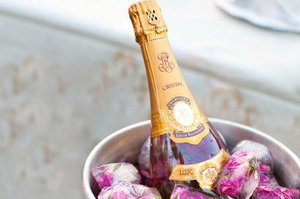 Go the extra mile and make these beautiful frozen flower ice cubes! We sell rose petals, lavender flowers and hibiscus flowers. as well as freeze-dried fruit that would work wonderfully!
---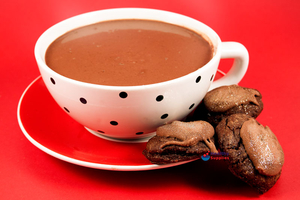 Snuggle up together in front of a roaring fire and sip this delicious hot chocolate. Stir in real pieces of raw chocolate to create a luxurious treat for two.
---
Customer Reviews on Trustpilot
---