Top Five Noodle Recipes!
Noodles are synonymous with Asian street food. From China to Thailand, Malaysia to Japan: noodles remain a popular part of Asian food culture and for a good reason too! They are simple and quick to make and taste delicious! So we thought we would share some of our favourite noodle dishes from around the world!
---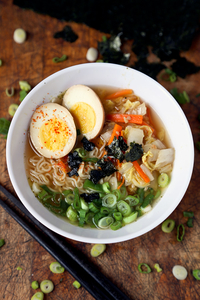 Japanese ramen recipes can vary depending on which cities you visit. Pickled Eggs, Fish cakes (Kamaboko), Puffed Tofu and Chicken are popular toppings! This recipe combines carrots, cabbage, dry ramen noodles, eggs and miso paste. You can make this recipe vegetarian-friendly by swapping the chicken stock for vegetable stock! To see the full recipe see
here
.
---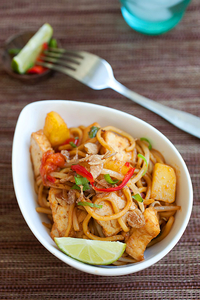 Mee Goreng is a popular Malaysian dish! Directly translated it means 'fried noodles'. We recommend using peanut oil for an authentic taste! Unlike other asian noodle dishes Mee Goreng is savoury and zesty (from the inclusion of lime juice). It is normally made with pandan chicken (chicken roasted in pandan leaves), boiled potato wedges, king prawns and sambal (a chilli paste). This recipe is a vegetarian version, but you can add chicken or prawns to it if you wanted! See the recipe
here
.
---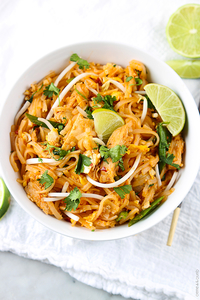 3. Pad Thai
(via lecremedelacrumb.com)
Pad thai is arguably one of the most famous street dishes from Thailand. It is a super speedy dish to make and has lots of lovely sweet and aromatic flavours! Popular additions to Pad thai are crushed peanuts, omelette ribbons, king prawns and puffed tofu! Don't forget the wedge of lime to serve! See the recipe
here
.
---
This popular spicy noodle soup is a Chinese-Malay fusion dish. The most commonly known laksa is curry laksa which is made from a coconut curry soup with noodles and often chicken and prawns. You will often find bean sprouts, hard-boiled egg, puffed tofu and sometimes fishcake! See the recipe
here
.
---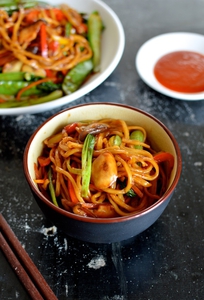 5. Lo Mein
(via thewoksoflife.com)
Lo Mein is a Chinese dish made traditionally with wheat flour noodles. Not to be confused with chow mein which means 'friend noodles', lo mein means 'tossed noodles' which are prepared by simmering the noodles in a sauce until soft. Popular additions to these dishes can vary regionally, but are often meat based with beansprouts, soya sauce, chinese five spice and leafy greens (like Pak choi). We love this vegetarian lo mein recipe (see recipe
here
.
---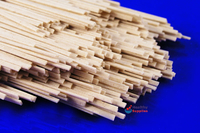 This product is temporarily out of stock.
---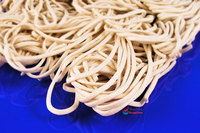 This product is temporarily out of stock.
---
---
---
Customer Reviews on Trustpilot
Product Recommendations
---