| | |
| --- | --- |
| Ten Ways To Use Cacao Powder | |
Our Raw Cacao powder is a must-have ingredient for Chocolate lovers! Unlike cocoa, raw cacao contains natural antioxidants, nutrients and essential fatty acids. It has the same great taste as cocoa and is used in exactly the same way - it is just better for you!
Raw cacao is more natural than cocoa. Regular cocoa is roasted, then put through a process called "alkalisation" (or "Dutching") which changes its colour, flavour and acidity. We feel that this is unnecessary, and that raw cacao is much more delicious, as well as nutritious!
Here are our favourite cacao powder recipes!
---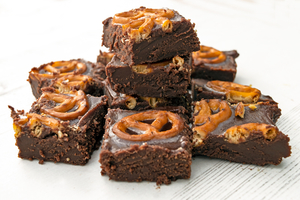 Delicious, smooth chocolate fudge with a twist of salty flavour & crunch. What more could you want?!
---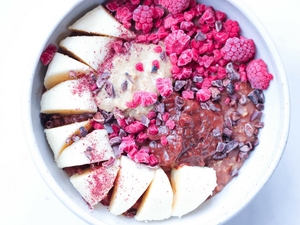 Stir cacao powder into your morning porridge for a rich chocolate flavour!
---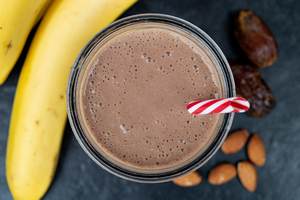 Cacao makes a fantastic addition to smoothies! Try our Chocolate Almond Smoothie instead of your morning brew!
---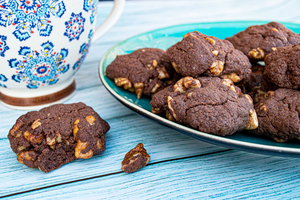 These delicious, sweet, chunky cookies will fill your house with an irresistible chocolate smell!
---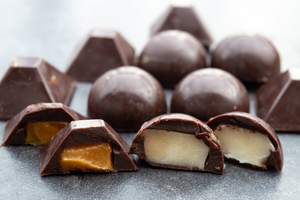 Rich, dark chocolates filled with Geo Organics spreads. Vegan and the perfect DIY gift!
---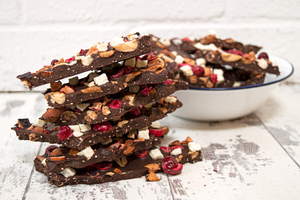 This delicious, moreish dark chocolate bark will make the perfect gift. You can play around with different toppings, depending on what is in your cupboard.
---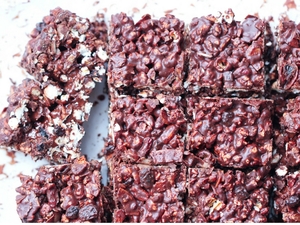 A healthy version of this popular treat! Sweetened with coconut sugar and fruit.
---
Make a batch of these delicious energy balls on Sunday and enjoy as snacks throughout the week!
---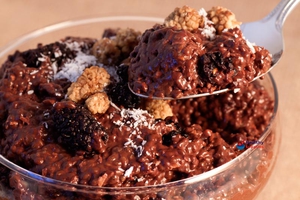 This amazing chia seed pudding is reminiscent of chocolate mousse! Our version is dairy-free and super healthy!
---
This is one for the chocoholics! Creamy, delicious chocolate ice cream with soft chunks of brownie. What can be wrong with that?
---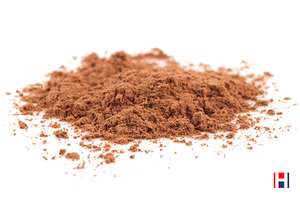 Free Organic Cacao Powder 500g on all orders over £30!
---
Related Categories

---

Cacao Powder
Cakes, Desserts & Confectionery
How-To Guides
Healthy Recipes and Articles
Customer Reviews on Trustpilot
---