Amaranth is a plant that yields lots of little fruits. The seeds of the amaranth are known as amaranth grain. These tiny grains are an excellent source of protein, as well as dietary fibre and minerals like magnesium, iron, calcium and phosphorus!
It has a subtle flavour, and is neither sweet or savoury, making it perfect for all kinds of cooking & baking. It is naturally gluten free, making it a great ingredient for those with gluten-intolerances. We sell this power-grain in lots of different forms: flour, flakes, whole grain and puffs!
Here are some of our favourite ways to use amaranth!
---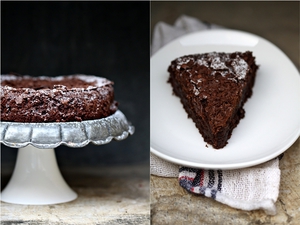 This gluten-free, fudgy chocolatey cake is visually stunning. Amaranth is the only flour used - it is a real show stopper!
---
A porridge-like sweet pudding that is naturally sweetened with raisins and apple juice. There is no milk in this porridge, so it is ideal for vegans. It is made using whole amaranth seeds on the hob. Cinnamon and vanilla spice provide the illusion of sweetness on the palate, so you can keep the sugar content low.
---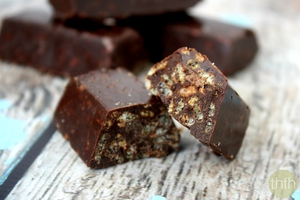 This amazing recipe combines raw cacao powder, coconut oil, and puffed cereal. Instead of the brown rice, we recommend using puffed amaranth for a delicious healthy chocolate treat!
---
A delicious porridge breakfast built on three amazing super foods! This delicious breakfast will keep you powered up until lunch! We recommend using dairy-free milk for a vegan friendly dish!
---
A fantastic spring time recipe! This fresh dish is a fantastic addition to BBQs or picnics!
---
These amazing peanut butter cups are made from only 6 ingredients! A delicious treat for children and adults alike! Make sure you stock up on our amaranth puffs!
---
A chunky, rustic soup that works well with a big chunk of bread! The toasted amaranth in this dish provides a nutty flavour!
---
These amaranth protein balls make a fantastic on-the-go snack! Whip up a batch on Sunday and enjoy for the whole week!
---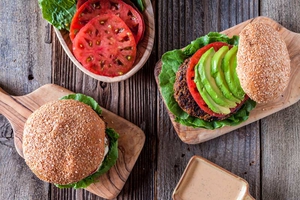 A great recipe for meat-free Monday! These amaranth & aubergine burgers are perfect for barbeques! Serve with a sweet potato wedges - nom!
---
A healthy take on the classic chilli con carne! This vegetarian version is packed with flavour! Amaranth grain helps make this more filling!
---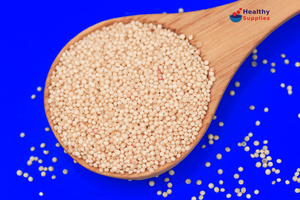 Amaranth grain, flour, flakes and more.
---
Related Categories

---

How-To Guides
Healthy Recipes and Articles
Heard of Quinoa? Here are 5 Lesser Known Grains...
Customer Reviews on Trustpilot
---