| | |
| --- | --- |
| Ten Salads For People Who Don't Like Salads | |
Salads for the saladophobic!
---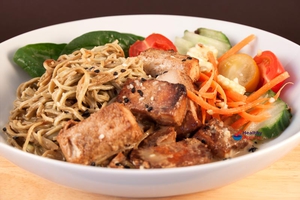 A super, vegan-friendly, naturally gluten-free and balanced meal, with fantastic flavours from the spicy-sweet, marinated tofu.
---
A fantastic toasted and honey-roasted explosion of tastes and textures - cheap, filling, nutritious and vegan-friendly.
---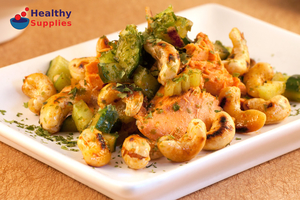 The perfect side-dish for picnics and barbecues, this salad is packed with protein, nutrients and essential fatty acids.
---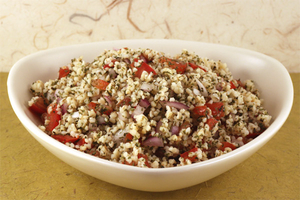 The Middle Eastern classic, made using bulghur wheat, spices and herbs. Served hot or cold, often as part of a meze with bread and dips. Lip-smackingly good!
---
Perfect for a light lunch - this is a must-try, with an amazing marriage of flavours and textures, and packing a hefty punch of minerals and fibre!
---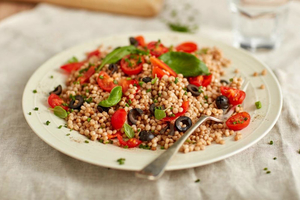 A wonderful, low-GI, high-protein grain salad with all the essential amino acids you'll need. Perfect to nourish and replenish a hard-working body.
---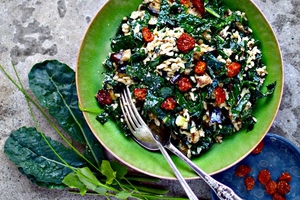 Vegan, gluten-free, and super-rich in phytonutrients, this salad benefits from the unusual but very moreish addition of dried physalis (golden berries), which combines beautifully with the smokey, zingy flavours.
---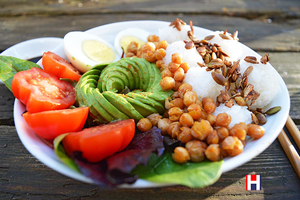 A healthy, balanced meal full of colour, texture, flavour and nutrition. The perfect summer lunch!
---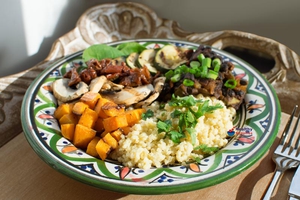 Here's a fantastically moreish and healthy meat-free dish. The flavour of millet marries superbly with the sweet tones of the roasted vegetables. It's dairy-free, gluten-free and wonderfully filling!
---
Crunchy cabbage, carrot and radishes served on a nest of rice noodles and smothered in Spicy Sesame sauce. This dish is low in fat and makes a delightful change from sandwiches!
---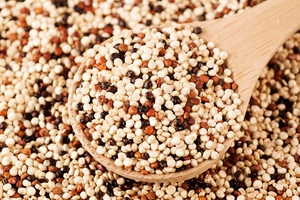 We have an enormous and extensive choice of ingredients - there's everything you could possibly want to make your own amazing salads. Come on in and have a look!
---
Customer Reviews on Trustpilot
---