Ten Gluten-Free Breakfast Recipes
Gluten-free diets can sometimes feel restricting. But fear not! We have found an array of delicious gluten-free breakfast recipes that will make you salivate! Head over to our
gluten-free
section to see our full range of products! Here are our top ten gluten-free breakfast recipes...
---
Bircher muesli is a convenient way to prepare an easy breakfast the night before. Bircher muesli is a cross between muesli and porridge - a kind of summer porridge. This gluten-free version uses quinoa as its base. Choose gluten-free oats to blend with it, or swap in buckwheat flakes or quinoa flakes if you prefer.
---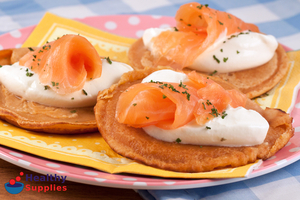 These tiny pancakes are a Russian dish that are traditionally topped with caviar, but for a decadent breakfast try them with cooling crème fraiche, salmon and a sprinkle of dill and parsley. We recommend using our gluten-free
buckwheat flour
! Check out the full recipe
here...
---
Fantastic low-carb and gluten-free savoury breakfast recipe. These fritters are made with either ground almonds or almond flour and fresh cauliflower. Prepare a batch of cauliflower rice and store in the fridge, then take out a few handfuls each morning and mix with the other ingredients, before frying-off in a non-stick pan. Alternatively, make a batch the night before, oven-bake or fry and re-heat in the next morning. Ideal for those you like a warm breakfast and a change from cereal.
---
These 'Scoffins' are a mix between a muffin and a scone. They make a great on-the-go breakfast and are free from cane sugar. We used a mixture of
rice flour
,
rice bran
and
ground almonds
combined with fresh blueberries and other healthy supplies ingredients to create these. See our full recipe
here...
---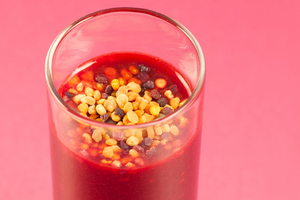 This antioxidant full smoothie is grain-free and packed with lots of nutritious ingredients. This recipe makes enough for multiple servings and can be watered down to make a tall drink or taken as a shot. The perfect remedy for Sunday morning hangovers! See full recipe
here...
---
---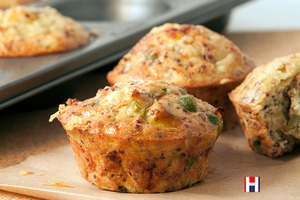 These savoury muffin-style frittata are made from
red quinoa
, eggs, chickpeas, peri peri spice and some of your favourite vegetables. This combination of ingredients provide enough protein and complex carbohydrates to sustain you throughout the morning. If you have never tried a savoury breakfast, then this could be for you. Prepare the night before and chill in the fridge.
---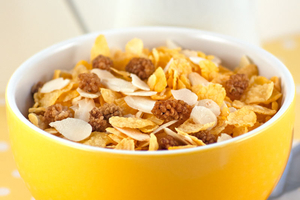 To make healthier Honey Nut Cornflakes, simply fill your bowl with
cornflakes
and sprinkle on some
almond slivers
and
white mulberries
. The combination is naturally very sweet, crunchy and chewy and fills you up nicely before the day begins.
---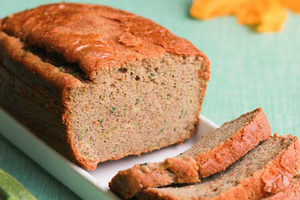 Courgette bread makes for a very tasty gluten-free breakfast or tea time treat! This recipe uses
almond butter
,
coconut flour
and courgettes to make this super moist loaf! View the full recipe
here...
---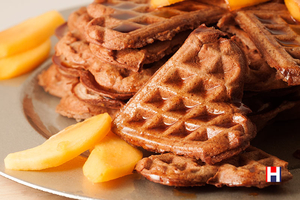 This recipe provides a simple mix of gluten-free flours which you can purchase in bulk and blend into a versatile waffle mix. It includes chestnut flour, which has a natural sweetness of its own. These have been blended with special sweet spices, but you could leave this out if you prefer a plainer waffle. Top with your favourite syrup, fruits and seeds, for a delicious start to the day. Perfect for a weekend brunch!
---
Customer Reviews on Trustpilot
---