Spelt has been cultivated for over 9000 years. This ancient grain is part of the wheat family but has certain properties that makes it behave quite differently from modern strains of wheat. Spelt is a great source of protein and tends to have lower amounts of gluten than most species of wheat. In fact some people with wheat allergies find that they can tolerate spelt!
We stock a wide selection of spelt products - there is something for everyone! We stock wholegrain, flours, puffs, flakes and crispbreads! Here are seven spelt recipes to inspire you to eat more of this tasty grain!
---
This recipe is so simple to make! All the chocolate is made from scratch so you can adapt the sugar content and flavourings to suit your preferences!
---
Toffee-like, crunchy spelt bars made with red berries, coconut sugar, cashews and homemade white chocolate. These tasty treats are dairy-free and low GI in comparison to many sugar-full flapjacks/oat bars available in supermarkets.
---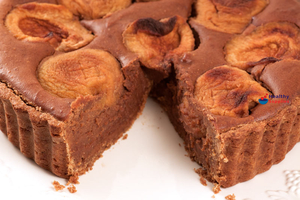 This frangipane tart has a moist filling made using almond flour and almond butter, together with a spelt pastry base and Amaretto-soaked peaches. The filling has a melty, chocolate-like texture due to the softness of the almond mix.
---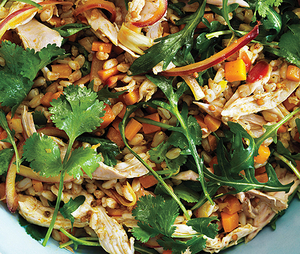 This aromatic salad makes for a delicious lunch. Simply omit the chicken for a vegetarian option! Make sure you stock up on
spelt grains
.
---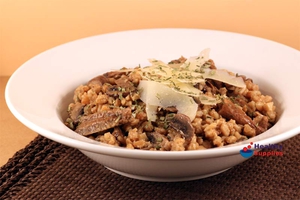 Pearled Spelt is an easy-to-cook alternative to Risotto Rice. We found that it lent itself well to this type of dish as it became tender, but didn't become too gloopy or sloppy like some rice can. Porcini mushrooms are a MUST for this dish. They enrich the dish with their amazing flavour!
---
This quick yeast-free dough takes far less time than a traditional pizza dough to make. Substitute the toppings to suite your preference!
---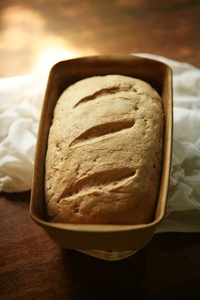 Spelt flour arguably makes the best sour dough loaves. It is thought that the gluten in spelt breaks down easier and is therefore more easily digested than more modern types of wheat.
---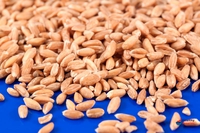 Special Offer: Was: £4.75
Customer Reviews on Trustpilot
Product Recommendations
---