Making small changes to your diet and exercise routine can have big positive impacts on your overall health and well-being. Here we have seven day's worth of dinner recipes for you to try! Some are a healthier take on a classic recipe - like our Vegetable & Macaroni Cheese! Remember little changes can make a big difference.
---
---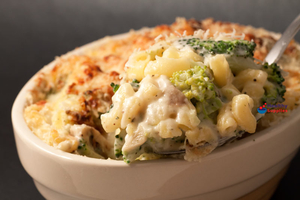 This healthier take on classic Macaroni Cheese uses less pasta and introduces more vegetables! Healthier and tastier!
---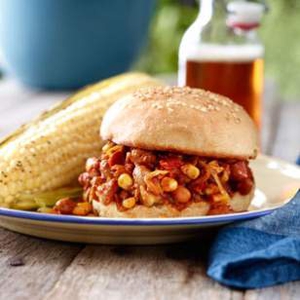 This vegetarian Sloppy Joe recipe uses pinto beans and a heap of veggies tossed in a sweet, tangy sauce for the filling of a tad-messy kid-friendly sandwich you can make in your slow cooker.
---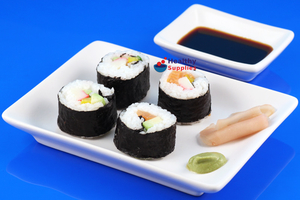 The Maki rolls featured in the picture contain mixed fillings, including fresh yellow bell pepper, avocado pear, smoked salmon, fish sticks and cucumber. It has been served with traditional Japanese condiments: wasabi paste, slivers of pickled ginger and organic soy sauce. Make extra and take to work for a delicious lunch!
---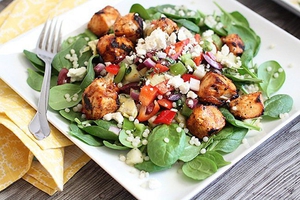 This light supper is a mix between a tandoori curry and a greek salad! Leftovers work perfectly in a wrap the next day!
---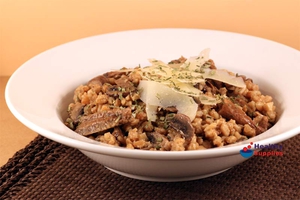 We urge you not to make this Risotto without the Porcini Mushroom, which is really the star of the show. This particular variety of mushroom adds a complexity of flavour that is not merely mushroomy, but earthy, meaty and thoroughly satisfying.
---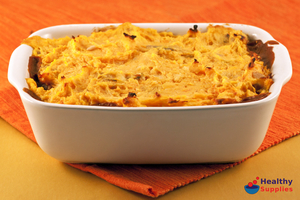 This recipe is healthy yet still full of flavour. Use Quorn or Soya mince instead of beef or lamb for a low fat dish that is high in protein. Sweet potato is a great substitution for white potatoes and they keep you feeling fuller for longer!
---
Customer Reviews on Trustpilot
---