These raw puddings show that you don't always need to cook things to make them delicious! The secret in many of these puddings is nuts!
Nuts are so amazing. When they are ground they can be used as a flour substitute. If you soak and blend some nuts you can achieve a creamy, dairy-free consistency which is perfect for making vegan cheesecakes!
Raw food is thought to be beneficial to you as the ingredients maintain much of their original nutritional properties!
Here are some of our top ten raw dessert recipes:
---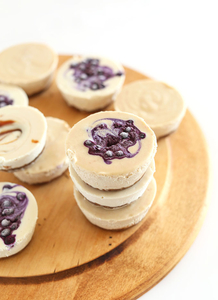 The secret of these mini cheesecakes is the creamy cashew filling! So creamy, you would never know they were dairy-free!
---
This Blueberry and Kiwi tart is SO pretty. It makes a stunning centrepiece and is packed with fruit!
---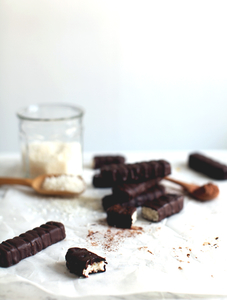 These raw bounty bars are even better than the traditional bounty bars! Make sure you stock up on coconut nectar! Buy this
here!
---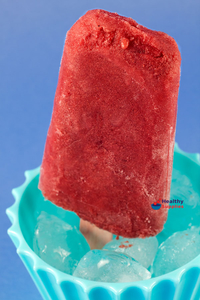 These pure fruit lollies are made from coconut water, fruit and stevia! So much healthier than traditional lollies - and we think tastier!
---
This amazing dairy-free ice cream is made from coconut milk and cacao powder and dotted with chunks of raw brownies! So creamy, so chocolatey, SO GOOD!
---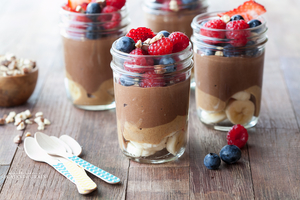 You can assemble these puddings the night before you need them! Perfect for serving at dinner parties!
---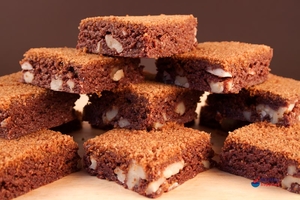 These brownies never last long in our office! We actually prefer them to normal brownies!! They are so moist and chocolatey, and packed with good stuff too!
---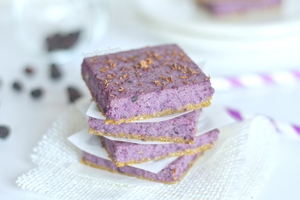 Blueberry Bars
(via petiteallergytreats.com)
These vibrant blueberry bars are made from gluten-free oat flour and sweetened with blueberry puree and maple syrup! Perfect for picnics and BBQs!
---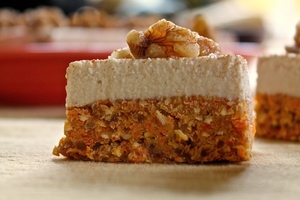 We love the look of these carrot cake bites! The creamy icing is actually made from soaked cashews - amazing!
---
Related Categories

---

Cakes, Desserts & Confectionery
How-To Guides
Healthy Recipes and Articles
Customer Reviews on Trustpilot
---