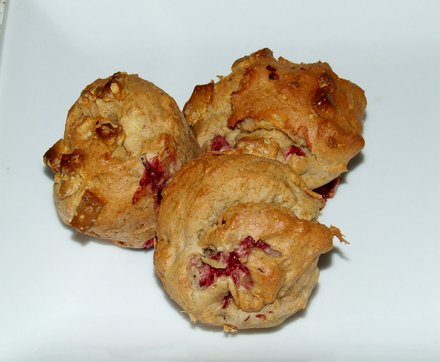 Rakel Sigurdardottir's Gluten-Free, Sugar-Free Raspberry Coconut Muffins
Gluten-Free & Sugar-Free Raspberry Coconut Muffins - Recipe
Recipe and photograph contributed by Rakel Sigurdardottir, Nutritional- & Health Consultant
Ingredients:
Directions
In a standing mixer (I always use my Kitchen Aid) mix together eggs, maple sugar, coconut oil and rice milk at a medium speed for 2-3 minutes.
Put the rest of the ingredients (expect for the raspberries) into the mixer and mix well.
Put the raspberries in with everything and mix carefully with a spoon or a spatula. Itīs OK if they get a bit mushed but stay mostly intact, it gives a more elegant outcome.
Part the dough into 10 parts and put into either silicon baking forms or paper ones.
Bake for 25 minutes at 180 C.
---
Customer Reviews on Trustpilot
---