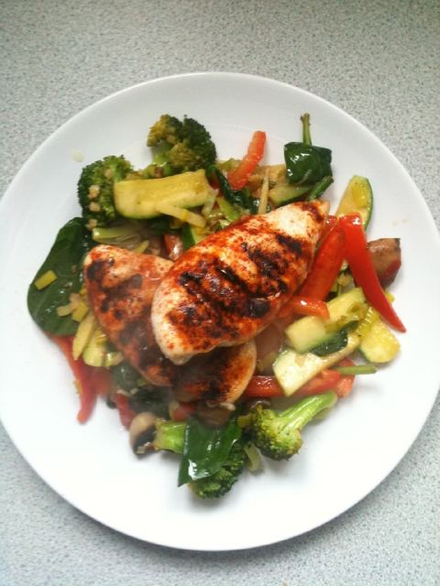 Craig's delicious Paprika Chicken with Sauté Vegetables.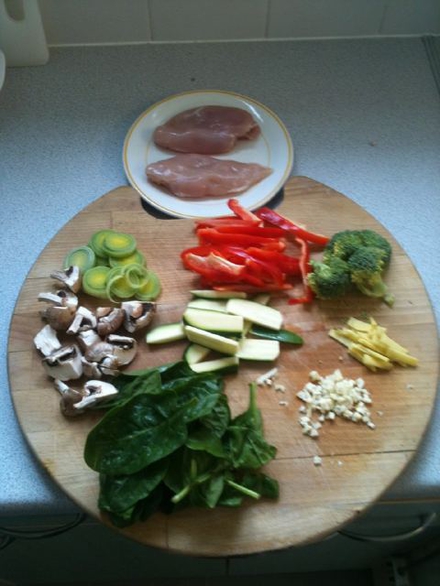 Full of Vitamins and Minerals
Simply Delicious
Paprika Chicken With Vegetables - Recipe
Recipe and photograph contributed by Craig Moultrie
Ingredients:
Directions
Dust the chicken breasts with smoked Paprika and place on a George Foreman grill for 5-8 mins (Or grill in oven until cooked).
Put the coconut oil into a frying pan and melt, add the garlic, ginger and vegetables and sauté for a few mins. Keep fresh vegetables crunchy to maintain the vitamins and minerals. Serve immediately with the chicken breast on the side.
Change the quantities of ingredients depending on how many you are cooking for. This recipe serves 2. Add cooked Noodles to the vegetables to give it a carb boost, or Pine Nuts for some essential fatty acids.
Simple, yet delicious!
---
Customer Reviews on Trustpilot
---