Nori Wrap with Tofu & Home-Grown Bean Sprouts - Recipe

Nori Wrap with Tofu, Chilli, Soy Sauce and Sprouted Beans
Created by Caroline Fernandes

This incredibly simple lunch-time snack contains high and balanced levels of protein from the tofu, nori and bean-sprouts, with only a tiny number of calories. All of the ingredients are available from Healthy Supplies.

Ingredients:

Directions

Take a sheet of nori and lay it flat. Chop up the tofu and pick the bean-sprouts from your Biosnacky. Season with crushed chillies, nori flakes, vinegar and soy sauce. Lay the filling on top of the nori and wrap it all up.
---
Related Products and Categories
---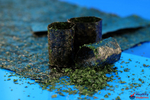 Used to wrap the filling. A superb alternative to bread when it comes to wrap-making. More Info >
---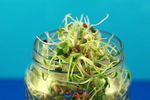 A propagator for bean sprouts, together with seeds/beans to sprout. More Info >
---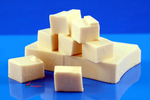 An excellent high-protein soya-based food source. More Info >
---
---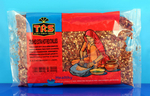 Big bags of chilli flakes, suitable for all purposes. More Info >
---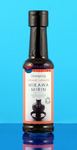 Mirin is a form of sweet rice-vinegar that the Japanese use all the time. More Info >
---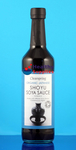 We stock a range of soy sauces to suit every taste. More Info >
---
Related Categories

---

Gluten-Free Recipes
Light Bites and Finger Food
Gluten Free | Healthy Supplies
Customer Reviews on Trustpilot
---