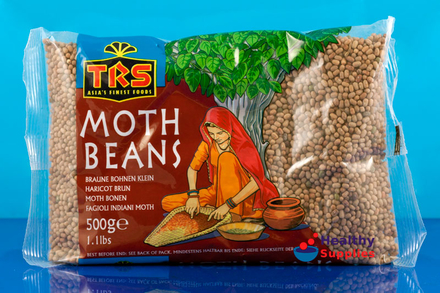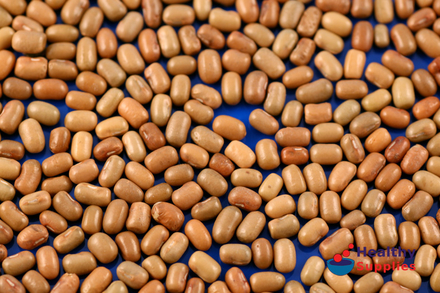 Moth Beans 500g (TRS)
Moth Beans by TRS
Suitable for mixed salads, meat dishes, adding to soups and chutneys.
Germinate moth beans for crunchy fresh edible sprouts.
High in protein and fibre.
Cooks in between 15 - 25 minutes.
Moth beans (also known as dew beans, muth beans & mot beans) are pronounced "moat" or "mot" and not "moth" as the spelling suggests.
Eating Moth Beans
Moth beans are tiny in size and are a mixture of light brown, dark brown and green in colour. Like the chickpea, Moth Beans are common in various cuisines, including
Mediterranean, Middle Eastern
and
Indian
.
These little beans have a deep nutty flavour. They are perfect for mixing in with green salads, bean salads, pasta salads or with saucy meals like curry, stews and soup. They partner well with dark meats and also mix nicely into pickles and chutneys.
Wheat-free • Does not naturally contain gluten • Vegetarian, Vegan • Dairy-free.
Related Categories

---

Pulses: Lentils, Peas & Beans
Beans
Food Cupboard
Customer Reviews on Trustpilot
Product Recommendations
---