Iron-Rich Foods are essential to human health. In particular, iron is a key constituent of
haemoglobin
, the substance that gives red blood cells their colour. Haemoglobin is essential for carrying oxygen around the body, and makes use of iron's oxygen-binding properties in order achieve this.
Many people believe that meat, fish and dairy products are the main iron-rich foods, but it is possible to achieve a healthy iron intake in other food too. The list below shows some other foods that are significantly rich in iron.
---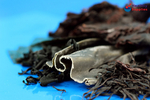 Seaweed is a particularly nutritious food and usually contains many minerals including iron, magnesium and zinc. It is also high in protein, and very low in calories.
More Info >
---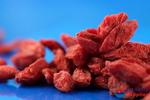 Goji berries are particularly high in iron for a fruit, with a 25mg serving typically containing around 1.9mg of iron, which is around 15% of the RDA. Goji berries are also high in other nutrients, including all essential amino acids and many antioxidants and vitamins.
More Info >
---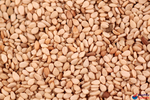 Sesame Seeds contain about 1.9mg of iron in a 25mg serving - around 15% of your RDA. We supply sesame seeds in value-packs, for an effective way of taking this iron-rich food.
More Info >
---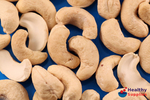 Cashew Nuts have around 1.5mg of iron per 25mg serving, which is around 12% of your RDA. More Info >
---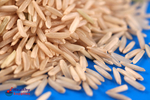 Brown Rice has a very far higher mineral content than white rice. In particular, it contains much more iron. More Info >
---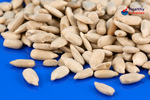 Sunflower is another high-iron seed, containing around 1.5mg per 25g (a couple of large handfuls). Like other seeds, it is also high in essential polyunsaturates, monounsaturates and protein.
More Info >
---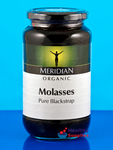 Black Strap is a dark, runny unrefined derivative of sugar cane. It contains a good source of Iron, Calcium, Magnesium, Manganese, Potassium and Vitamin B6. It can be taken as a daily supplement.
More Info >
---
Related Categories

---

Topics
Iron Supplements
Supplements
Customer Reviews on Trustpilot
---