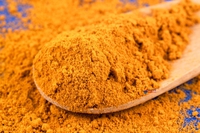 Turmeric is a bright yellow spice created from the rhizomes of the herbacious perennial
Curcuma longa
. It has an aromatic, slightly bitter taste and is very popular in curries, both to add colour and flavour. Turmeric originated in India and is now cultivated in many tropical countries, where is often used as a more affordable substitute for saffron.
We stock both organic and non-organic turmeric. Here are some of our favourite ways to use this colourful spice!
---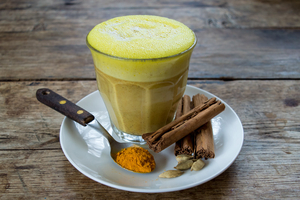 A warming mug of golden milk. Vegan friendly!
---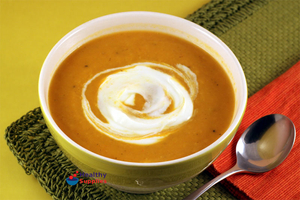 A thick and satisfying soup made from roasted vegetables. Serve with a crusty roll for a tasty lunch or dinner!
---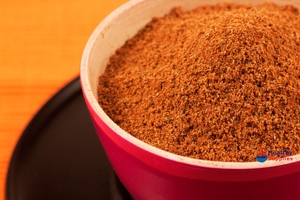 Blend a batch for your spice rack. This simple recipe only takes minutes to make! It makes the ideal rub for meat or vegetables.
---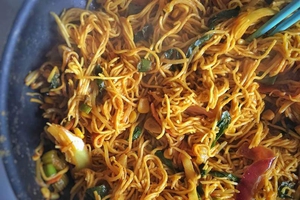 These noodles are packed with fresh vegetables. Enjoy as a side dish or top with an egg and he enjoy as a main meal!
---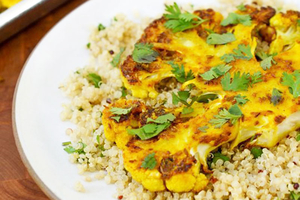 Cauliflower really is the vegetable of the moment. This fantastic recipe shows you how to make satisfying and healthy cauli-steaks! Perfect for meat-free Monday!
---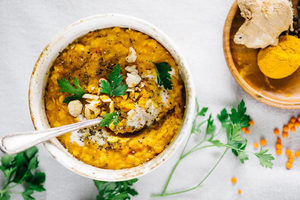 Dhal must be one of the most comforting meals ever! It is also super economical and so easy to make. We love mopping ours up with naan bread.
---
This vegan-friendly recipe make a great alternative to scrambled eggs! Serve on toasted granary bread and top with sliced avocado for a delicious brunch idea!
---
Moist ganache truffles topped with coconut pieces! The perfect recipe for all chocoholics!
---
This vegan buddha bowl has it all - fluffy quinoa, crispy spiced chickpeas, and vegetables, topped with a delicious sauce!
---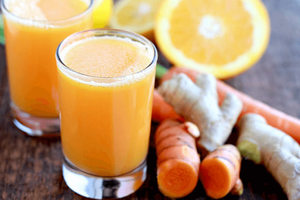 This recipe is so easy to whip up! Simply blend and serve. An energising way to start your day!
---
Homemade burgers lightly spiced with turmeric and other aromatic spices. No need for a takeaway, making your own burgers is not only healthier - they taste better too!
---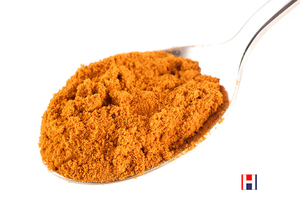 Shop our turmeric sale now! Super low prices on all turmeric products!
---
Related Categories

---

Turmeric Powder
How-To Guides
Buy Superfoods Online| Healthy Supplies
Customer Reviews on Trustpilot
---