Seaweed has long been a popular addition to Asian cuisine, but it has only just begun to break into the mainstream Western food market. For many it conjures up an image of the plants you find washed up on the beach. These sea vegetables are really good for you and can be used in lots of different dishes. There is a misconception that seaweed is in some way fishy in flavour. This is not the case. It has a savoury, complex 'umami' taste, that some find challenging at first, but is actually mild and very palatable.
Check out ten of our favourite seaweed recipes:
---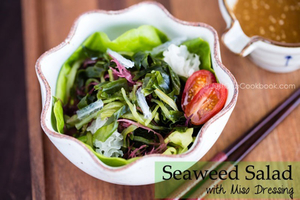 This type of seaweed salad is common in many Japanese restaurants. We love the miso dressing that is served with it.
---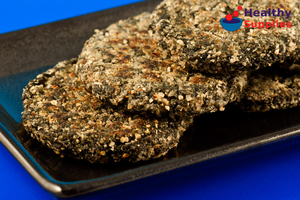 Laverbread (or lavabread) is a Welsh way to cook laver seaweed (or japanese nori). Laverbread made by mixing oatmeal, nori, butter and salt into a puree. It can be eaten either as it is or made into little laverbread cakes (as we have done here).
---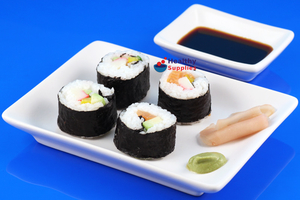 The Maki Sushi Roll (pictured) is the most commonly recognised form of sushi. Maki rolls are simply a choice of filling, surrounded by sushi rice, wrapped in a thin sheet of Nori seaweed.
---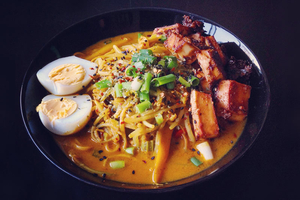 Seaweed makes a great condiment. The salty, umami flavour is ideal for seasoning lots of savoury dishes - including this Malaysian-inspired noodle dish!
---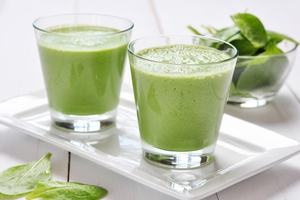 Do not be put off from using seaweed in sweet recipes! Here, the sweet flavours mask the more savoury flavour of the wakami. Mint and seaweed are also known to help reduce bloating!
---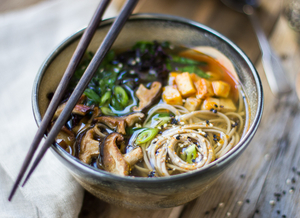 Noodle soups and seaweed are a match made in heaven! This popular dish is often served in Japan and it tastes delicious.
---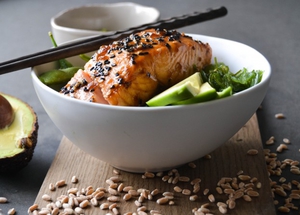 This super speedy supper is packed with vitamins and essential nutrients! Perfect for these balmy summer nights!
---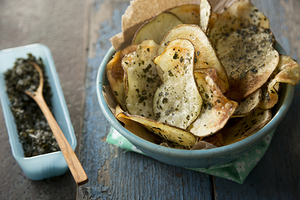 We love the thought of using nori as a seasoning! We sell both nori sheets and flakes - the latter would be ideal for this recipe!
---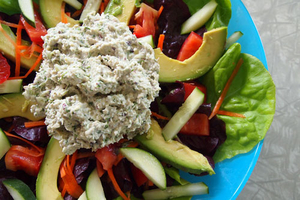 Seaweed ranges in flavour. Some have a mild, delicate flavour - whilst some have stronger aromas. Those with stronger aromas are ideal for imparting a fish like flavour to vegetarian dishes! Perfect for transitioning vegetarians who miss the taste of fish!
---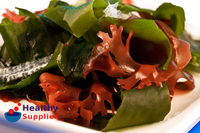 Buy all types of seaweed including Nori, Wakame, Arame, Dulse and Kombu.
---
Customer Reviews on Trustpilot
---