Matcha Green Tea is a fine powder made from dried green tea leaves. This super tea is high in antioxidants and packed with nutrients. Unlike normal tea - which is made by brewing tea leaves, which are then discarded. Matcha green tea is made in such a way that means you ingest the tea leaves - meaning your body gets all the goodness.
Matcha Tea has been used in Asia for many years, but it is only just emerging onto the western market. Traditionally it is enjoyed whisked together with milk and warm water. However it can also be used in a variety of dishes - sweet and savoury!
Here we show you some of our favourite matcha recipes!
---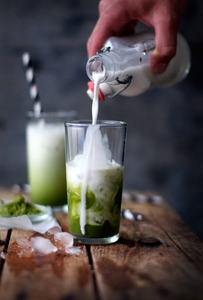 Forget about traditional lattes, matcha lattes are the way forward! Use unsweetened almond milk and natural sweeteners for a healthier start to your day!
---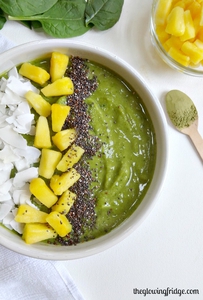 Jazz up your morning smoothie by adding lots of toppings! It's kind of like breakfast soup - we love it!
---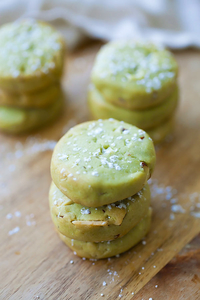 Matcha biscuits are amazing. Tea and biscuits all in one handy bite sized snack!
---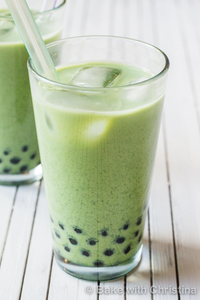 Bubble tea is a popular drink in asia - recreate the recipe with tapioca pearls and matcha green tea powder!
---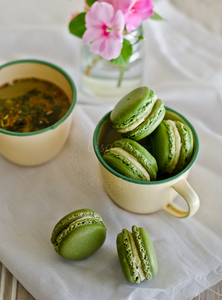 We love how pretty these little macarons are! Matcha can also be used as a natural food colourant!
---
This panna cotta makes a stunning summer pudding! We think Matcha takes it to a whole new level!
---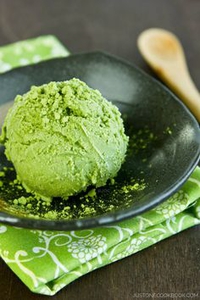 Make this show stopping ice cream by adding matcha powder to the mix!
---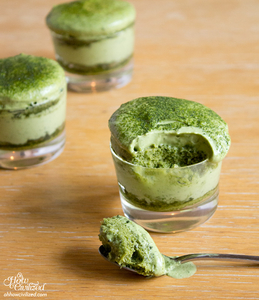 Tiramisu
(via ohhowcivilized.com)
We love these individual tiramisu puddings. Adding a matcha twist will really impress your guests.
---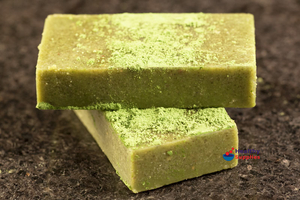 These dairy-free chocolates make the ideal gift! So simple to make and they taste amazing.
---
Simply add matcha green tea to icing sugar to create a pretty cupcake topping!
---
Related Categories

---

Buy matcha tea online | Healthy Supplies
How-To Guides
Healthy Recipes and Articles
Customer Reviews on Trustpilot
Product Recommendations
---