Lentils are sourced from the lentil plant (Lens Culinaris) which originates in Asia and North Africa. It has long been cultivated by humans as a food source. The earliest archaeological evidence of lentils dates back to Paleolithic times!
There are so many uses for lentils. They are popular with vegetarians and vegans. They are a great source of protein and carbohydrates. Lentils also contain high levels of calcium, phosphorus, B vitamins and iron.
We stock lots of lentils! From Red to Brown, Puy to Yellow! Here are just some of the ways you can use these amazing pulses!
---
These healthy chickpea and lentil falafels are baked not fried! Making them the healthier (and delicious) choice!
---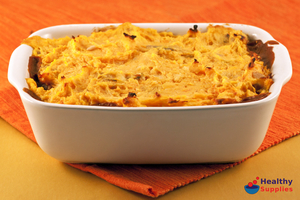 What could be better than a generous portion of satisfying winter-warming shepherd's pie? This oven-baked dish is made up of potato, mince, winter vegetables, juicy lentils, tomatoes and herbs and as far as comforting dinners goes, this really hits the spot!
---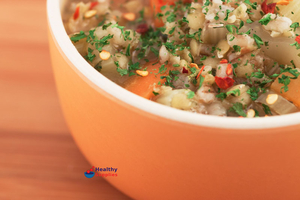 Lentils make a great addition to soups! They add protein and make it so much more filling!
---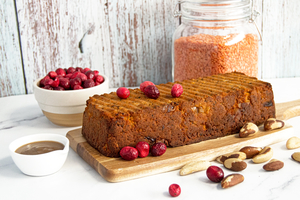 This delicious, flavoursome and filling vegan roast is full of nutrients, flavours and spice. Best served with gravy, roasted vegetables and cranberry sauce.
---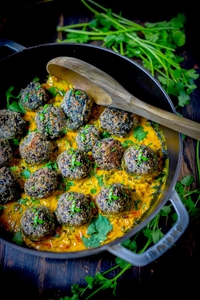 These savory Indian-spiced lentil "meatballs", both vegan and gluten free are served over a fragrant fenugreek-coconut sauce. The lentil meatballs are baked, rather than fried - so they remain relatively low in fat.
---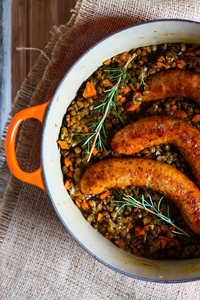 Hot Italian sausages are roasted until crispy and served with flavoursome green lentils that have been simmering with onion, carrot, celery and garlic. Sounds like the perfect autumnal dish!
---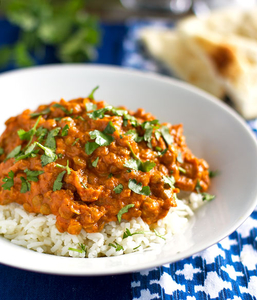 This simple dish is so easy to make and tastes amazing! It is super-cheap to put together too! Serve with naan or rice!
---
Lentil Loaf
(via thebrightonkitchen.com)
This delicious lentil loaf is a fantastic vegetarian dish! Serve with salad or with grilled vegetables for a flavoursome dinner!
---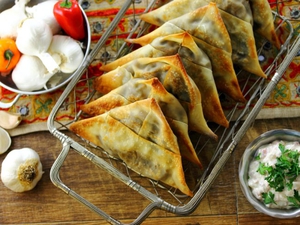 Lentil Samosas
(via eathealthyeathappy.com)
A perfect recipe for meat-free Mondays! Use lentils instead of meat as a filling for this popular Indian street food.
---
Lentils can also be used in sweet recipes, as shown with these amazing muffins! The banana acts as a natural sweetener and masks any savoury flavours.
---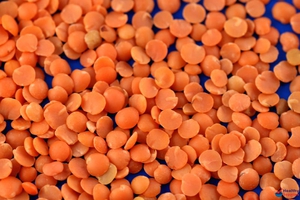 Check out our full range of lentils here!
---
Related Categories

---

Lentils
How-To Guides
Healthy Recipes and Articles
Customer Reviews on Trustpilot
---