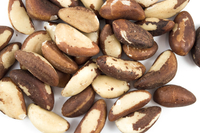 Brazil Nuts are such a versatile ingredient. They are a key ingredient in many dairy-alternative dishes. You can use brazil nuts to make mayonnaise, cheese-alternative and milk alternative! They also add flavour and crunch to salads, granola, cakes and brownies. Their distinctive flavour works well with both sweet and savoury dishes. We love them! Here are some of our favourite way to use this wonder nut!
---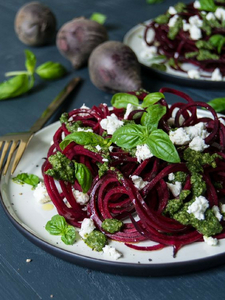 Spirulized beetroot with creamy goat's cheese and fresh pesto made using brazil nuts!
---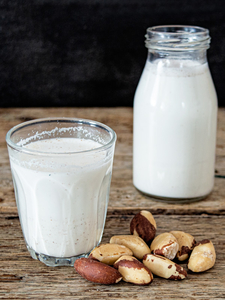 Liquid stevia is a great way to lend natural sweetness to things like nut milk. Add different flavoured stevia drops for different variations of this recipe! We love Caramel Brazil Nut milk - it tastes amazing in coffee!
---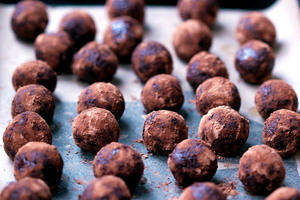 Rich and chocolatey banana bread truffles. This is such a simple recipe, and the truffles make wonderful gifts.
---
Perfect breakfast recipe containing creamy brazil nuts and tangy mango. This fantastic granola can be enjoyed with milk or yoghurt!
---
This recipe is one of the most convincing vegan parmesan recipes that we have come across! Super easy, and using only a few ingredients - all of which you can buy at Healthy Supplies!
---
WARNING, this recipe may result in spooning the nut butter straight from jar to mouth. This super simple recipe is a real crowdpleaser.
---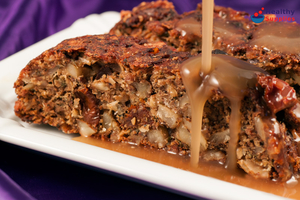 A luxurious vegetarian roast alternative made with Gruyère Cheese and Sun-dried Tomatoes. This dish is best served with braised red cabbage, roast potatoes and all the trimmings!
---
Sweet and salty, these chocolate coated nuts are super simple to make, and even easier to eat!
---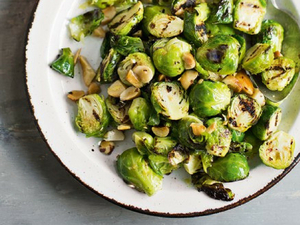 A simple, yet delicious vegetarian side dish!
---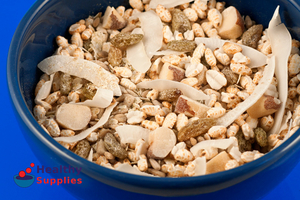 A super mix of puffed rice, buckwheat flakes, khorog raisins, brazil nuts, sunflower seeds and coconut chips. Nutty and naturally sweet!
One of many ways to Make your own muesli...
---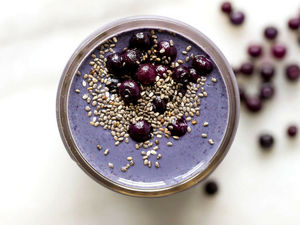 Ashley, owner of the Blissful Basil Blog totes this as her "new favourite blended beverage!" - fruity, smooth and packed with nutrients, we can see why!
---
Brazil nuts can be used to make a delicious raw mayonnaise! WHO KNEW?
---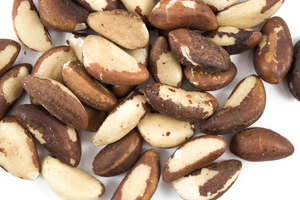 Our organic brazil nuts are now on sale! For this weekend only!
---
Customer Reviews on Trustpilot
---