Halloween is just around the corner! There are plenty of novelty nibbles you can make at home, choosing healthy ingredients such as fruit, seeds and low-sugar bakes, so that both adults and children can have fun in the kitchen!
---
Carrot juice is a great colouring agent for these cute Jack O' Lantern bites!
---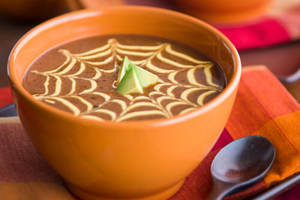 An attractive and warming bowl of Halloween-styled soup for a spooky gathering! Can be made with fresh or ready cooked pumpkin puree.
---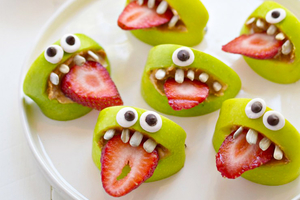 Your little monsters will love these goofy apple faces. All treat and no trick here!
---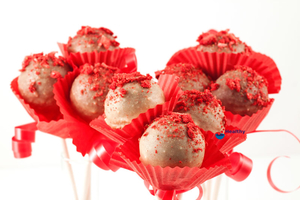 Our strawberry and white chocolate cake pops are gluten-free and low in sugar. Wrap in white tissue paper and secure with string around the lolly stick. Draw on a ghoulish face, and you have a ghostly treat! Mix and match your fruit powder for different flavour combinations.
---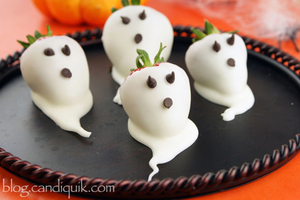 These strawberry ghosts will certainly look more fun than chocolate bar and will provide a bit of fruit along the way. Whip up a batch and thrill your trick or treaters!
---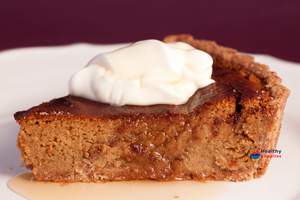 This is the season of the pumpkin. What better way to celebrate than with this scrummy, healthy take on pumpkin pie?
---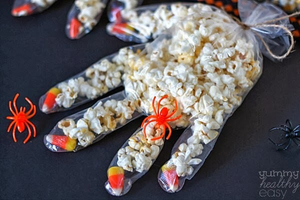 These spooky-looking hands are a easy to make with children, good value and lower in sugar than many other treats. Choose any flavour popcorn, or make your own popcorn and sweeten with your favourite sugar alternative.
---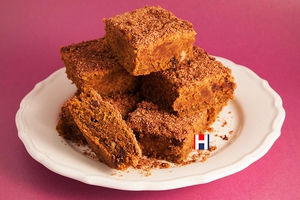 These tasty brownies are dairy-free and naturally free from gluten. The pumpkin puree makes them super-moist, and they're really easy to make!
---
Our paleo brownie balls make a great adult Halloween snack. Add sweetie eyeballs and licorice hair for the youngsters. They are grain-free and require no baking.
---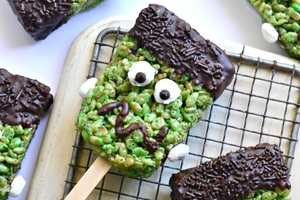 This vegan recipe can easily be adapted to be made gluten-free. A little more on the naughty side with marshmallow and chocolate, but the recipe can easily be tweaked to suit your dietary requirements.
---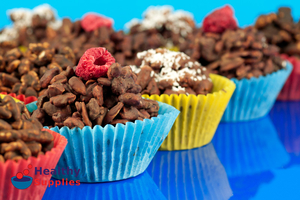 Chocolate crispy cakes are universally adored by children! Our recipe page has three flavour combinations which can be decorated with fruits, nuts and seeds in funny and scary faces for Halloween. Includes a carob recipe.
---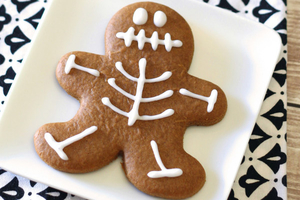 Now everyone can enjoy a biscuit for Halloween. These skeletons could easily be adapted into scary monsters, mysterious mummies and frightening Frankensteins!
---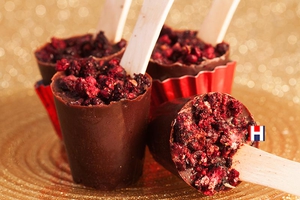 These handy sticks can be used to make warming cups of hot chocolate. The perfect way to end a night of trick or treating!
---
Customer Reviews on Trustpilot
---