Gluten-free diets do not need to be boring. Here we share with you some of our favourite gluten-free dinner ideas.
Coeliacs and those following a gluten-free diet can say "hello" again to their favourite Chinese noodle dish, bowl of pasta or even stew and dumplings.
---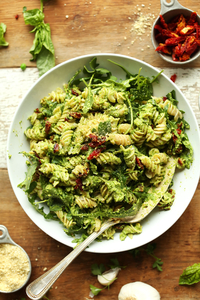 Gluten-free pasta tossed in a creamy, flavourful vegan pesto. This dish is both dairy-free and gluten-free!
---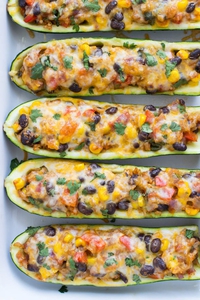 These low-carb burrito boats are simple to make and are packed full of flavour. The perfect summer dish.
---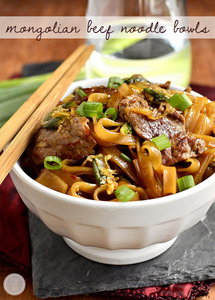 Swap the unhealthy takeaway for this nourishing bowl of rice noodles, seared beef and vegetables.
---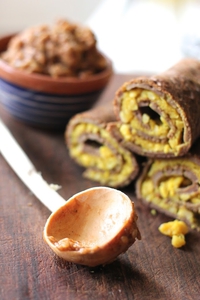 Injera is a dish that is traditionally enjoyed in Ethiopia. These soft wraps are made from teff flour and filled with marinated yellow split peas.
---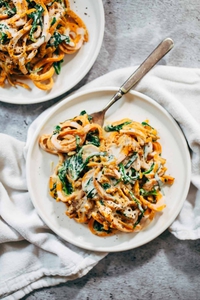 Give spiralizing a whirl and make a batch of sweet potato noodles. This recipe pairs them with a creamy vegan-friendly cashew sauce.
---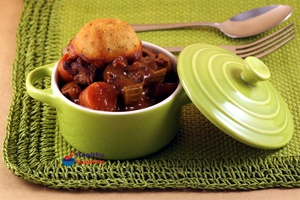 Stews are not just for winter. Slow cooking or casseroling is ideal for tenderising cheaper cuts of meat. Make extra portions and enjoy for lunch through the week.
---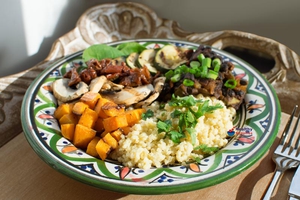 This super-food bowl is packed with good stuff! We paired our millet grain with roasted butternut squash, Mexican-style black turtle beans, courgette, mushrooms and spinach!
---
Low-carb, grain-free deep-pan pizza. The pizza base is made from just cauliflower rice and ground almonds! Adapt with your favourite toppings. Healthy, light and easily digested.
---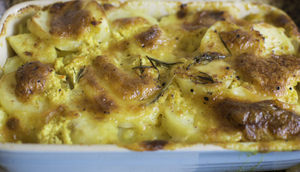 Potato Gratin
(via thebrightonkitchen.com)
This super cheesy potato gratin is a great summer dish! This recipe is a healthier take on the classic cream laden version. Enjoy as a side dish or as a main meal with salad or vegetables.
---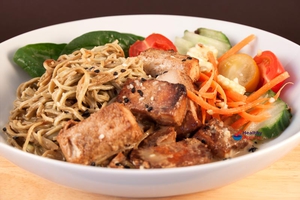 This nutritious recipe is an amazing blend of flavours and textures. Edamame Spaghetti topped with fresh vegetables and marinated Tofu. This salad is filling, flavoursome and full of nutrients!
---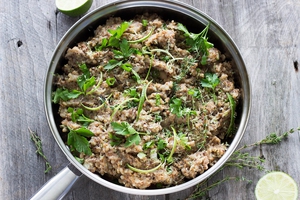 Hearty buckwheat replaces the traditional arborio rice in this comforting recipe.
---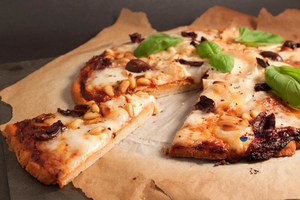 Paleo-compatible pizza base made without grains. Here we have topped it with cheese which technically makes it a primal recipe rather than paleo... but most importantly, it is very tasty!
---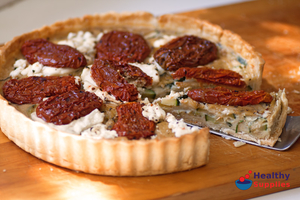 A gluten Free, creamy quiche topped with Sun Dried Tomato, Goats Cheese and Courgettes. A great picnic dish!
---
These delicious stuffed peppers are filled with a tasty mixture of amaranth and vegetables. Enjoy as a starter or with salad.
---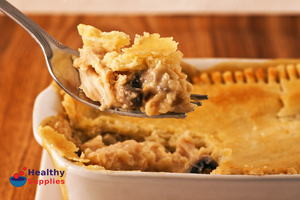 A succulent chicken pie with a buttery golden crust, all made with gluten-free ingredients.
---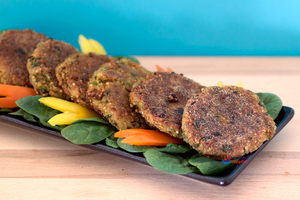 Our quinoa and amaranth burgers are packed with flavour & protein. The perfect gluten-free supper for meat-free Mondays.
---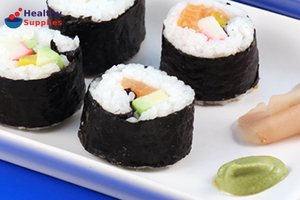 Sushi is a great dish to have your arsenal. Here we show you how to make simple sushi rolls, ready to fill with your favourite ingredients.
---
Customer Reviews on Trustpilot
---