10 Fruity Cakes and Puddings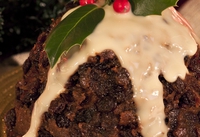 Fruit-based puddings are popular around Christmas time. Although Christmas pudding is popular, there is more to life than traditional fruitcake, and here we present a number of options. Many of the recipes below are gluten-free and reduced-sugar, and all of them are highly fruity! Dried fruits are particularly popular at this time of year: apricots, vine fruit, prunes, dried berries and much more!
---
This easy-to-make Christmas pudding combines mixed vine fruit, figs, apricots, prunes and citrus peel in a traditional manner, but one that is suitable for those on a gluten-free diet. We sweetened this pudding with Xylitol, though you can easily switch to coconut sugar, molasses or syrup for a great alternative to refined cane sugar.
---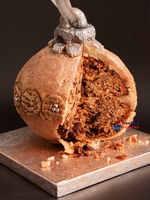 This Christmas cake is made using apricots and mixed vine fruit, together with candied citrus peel. With spelt flour, home-made marzipan, coconut oil and coconut syrup.
---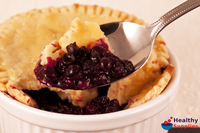 If you cannot obtain fresh berries at this time of year, you can use freeze-dried mixed berries in this fruit compote: they are bursting with flavour and taste exactly the same as the fresh ones! Gluten-free and low-GI.
---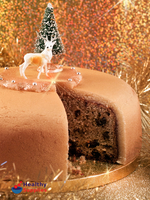 Classic Christmas cake made to a gluten free recipe, this recipe uses cranberries and mixed vine fruit. Covered in a sugar-free marzipan coating.
---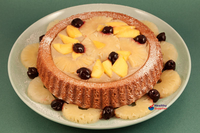 With pineapple rings, cherries and banana powder. Gluten-free and sweetened with coconut blossom nectar - no cane sugar!
---
A warming, fruity treat with apple, blackberries (freeze-dried) and mixed spice. Sweetened with coconut sugar.
---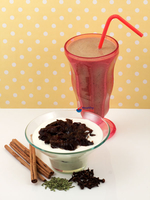 A spicy, Christmassy drink with prunes, honey, cinnamon, cloves and ginger.
---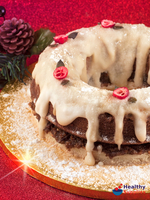 Gluten-free layered dessert - a hybrid Stollen which has a mince pie base! This recipe uses cinnamon and ground cardamom for an authentic Stollen flavour.
---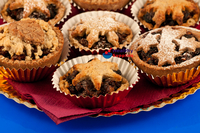 Mega-fruity mince pies with apricots, cranberries, physalis, sultanas, raisins, prunes, mixed cherries and loads of nuts! There is a gluten-free option with chestnut flour, as well as a traditional one.
---
A raw fruit and nut loaf with only three ingredients: cranberries, dates and walnuts!
---
Customer Reviews on Trustpilot
---