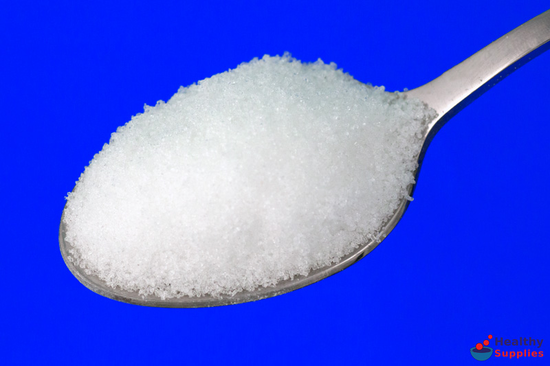 Fruisana fruit sugar.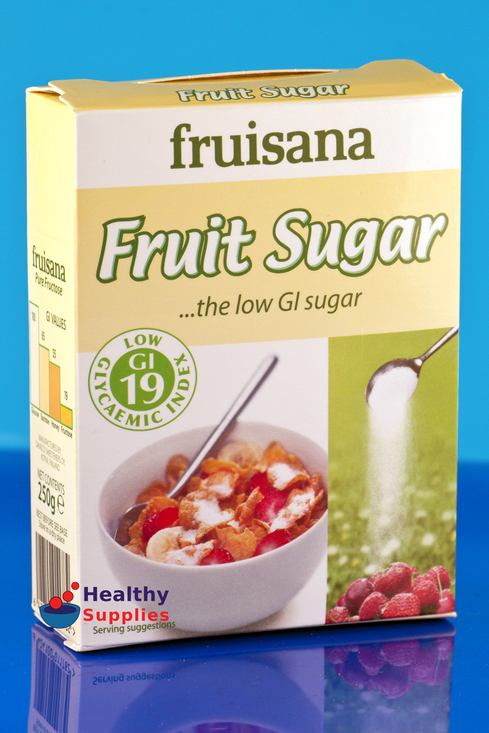 Fruit Sugar 250g (Fruisana)
Low GI Granulated Fructose
A healthier alternative to regular sugar.
Use in baking, cooking and drinks.
GI level 19.
Fructose is a naturally-occurring sugar obtained primarily from fruit, but also found in vegetables and cereals. Fructose is used as an alternative to standard table sugar (sucrose). It is sweeter than ordinary sugar for the same number of calories; therefore, you can use less fructose than sucrose and thus consume fewer calories.
Fruisana fruit sugar (or fructose sugar) has a low GI of 19 (whereas regular sugar has a GI of 65 and Glucose 100). This provides longer lasting energy and can be used as part of a calorie controlled diet.
Using Fruisana Fruit Sugar
Use in tea or coffee.
Use in baking.
This white natural fructose is granulated which means it can be sprinkled into your food and drink as you would with normal sugar. Fruit sugar can be a substitute for normal sugar in baking recipes: use a third less (as it is sweeter), turn the oven down 1 gas mark (or 25°) lower (as fructose caramelises at a lower temperature) and bake for a little longer (to compensate for the lower baking temperature).
Ingredients:
Fructose.
Nutritional Information
| Typical Values | Per 100g |
| --- | --- |
| Energy | 398 calories |
| Protein | 0g |
| Carbohydrate | 100g |
| _of which sugars | 100g |
| Fat | 0g |
| Fibre | 0g |
| Sodium | 0g |
Vegetarian, Vegan.
Customer Reviews on Trustpilot
Product Recommendations