10 Free-From Desserts
Delight your guests, friends and family with one of these free-from desserts. If there is a particular diet you need to accommodate, whether long-term or just for a one-off visitor, there is sure to be something to indulge everyone's tastebuds here!
---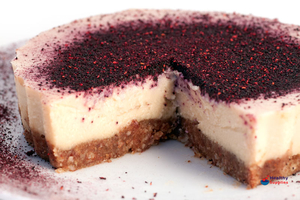 This fresh and tangy recipe is gluten-free and dairy-free. There is no egg, cream or white refined sugar. The rich, creamy flavour of the cashew nuts mimics cream very well and offers a filling and satisfying pud.
---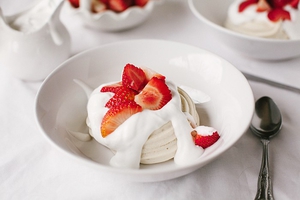 This clever egg-free meringue recipe could easily be adapted to make a delightful Eton Mess style extravaganza.
---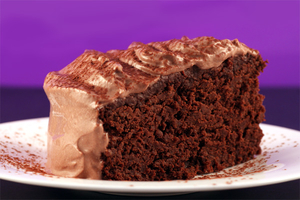 This superlicious chocolate pudding cake is free-from gluten and is lower in fat and sugar. It has a moist, crumbling texture and is a great alternative to a traditional gateau.
---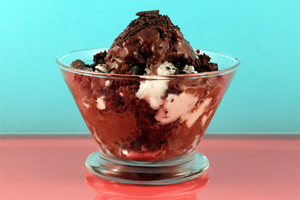 Rich and indulgent chocolate ice-cream without eggs, milk or cream. This duet of dairy-free ice-cream is naturally sweetened using desiccated coconut and honey. Swap the honey for agave or maple syrup and crumble-in some vegan brownie, for a splendid free-from dessert.
---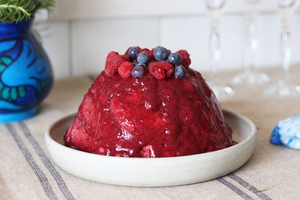 One of the classic British puddings, which is made from very simple ingredients. This recipe is gluten-free and uses coconut sugar instead of white cane sugar. Serve with soya cream or whipped coconut cream for a dairy-free version.
---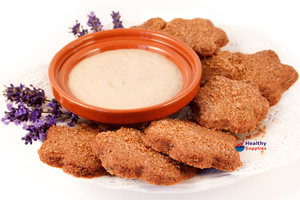 A lighter dessert or possibly a dairy-free afternoon-tea treat. These biscuits are made from spelt flour, which some people find easier to tolerate than conventional wheat flour. The crunchy, sweet biscuits are served with a "posset", which is a kind of sweet, custard-like dipping sauce. This is a dairy-free, and lower fat version. No clotted cream necessary here.
---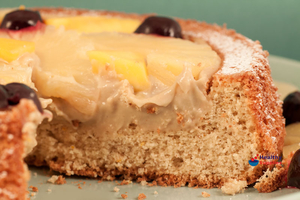 This dairy-free and gluten-free pudding would suit a summer buffet or dinner party. It has a light, cake base filled with delicious homemade banana custard, which is made without milk, cream or eggs (N.B. the cake base does contain eggs). The kids will love this 'cakey' pudding and they will be getting their fruit fix too!
---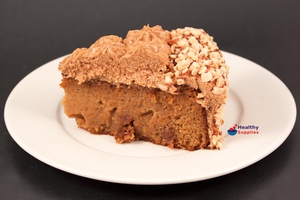 This classic cake recipe has been adapted to produce a more moist consistency, closer to that of a gateau, which could easily be served as the main pudding after a spot of lunch. The soft cake is gluten-free, flourless and sweetened just with coconut sugar and sultanas.
---
These luxury chocolate puddings are made without dairy, gluten or cane sugar. The recipe uses buckwheat flour and rice malt syrup in place of the usual suspects. This is one for a smaller gathering or weekend treat for the family.
---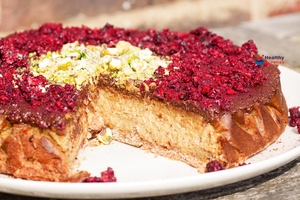 This dairy and egg-free cheesecake uses soft tofu to create a delicious, sweet and moist pudding. The dish is sweetened with coconut blossom syrup and medjool dates. It is the perfect dessert to make in advance for a buffet or dinner party. The base can be made gluten-free by using a gluten-free flour blend such as
Doves Farm Gluten-Free Plain flour
.
---
Customer Reviews on Trustpilot
---