| | |
| --- | --- |
| Five Ways To Use Semolina | |
Semolina is made from ground durum wheat. It can be used in a variety of sweet and savoury dishes including pizza, pasta, biscuits and bread! Semolina is often associated with the traditional British Semolina pudding!
Here are five recipes to inspire you to use more semolina!
---
---
---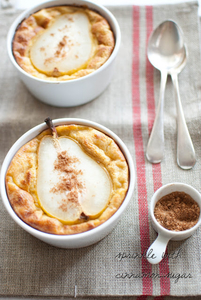 A lovely autumnal
semolina
pudding spiced with cinnamon, cardamom and vanilla. In the absence of pears, you can use figs or apples instead!
---
---
This homemade gnocchi recipe is super easy. All you need is
semolina
, eggs, milk, butter and parmesan! Top with your favourite sauce and enjoy!
---
Customer Reviews on Trustpilot
---