10 of the Best Gluten Free Pasta Recipes
Pasta is inevitably one of the ingredients one might miss on a gluten-free diet.
Thankfully, manufacturers have stepped up to the mark in recent years and not only make excellent rice and corn pasta, but have also begun adding bean and lentil-based pasta to their portfolios.
Corn is a popular pasta ingredient in Italy and they have been making this gluten-free pasta for centuries. As you would expect, they get the texture just right - the pasta does not end up as a gloopy mess in the pan. Now, more than ever, manufacturers are recognising the importance of cookability and as a result they are producing pasta of various shapes and sizes, which hold their shape better, and ultimately eat better.
Here are some of our favourite Gluten-Free Pasta Dishes to whet your appetite!
---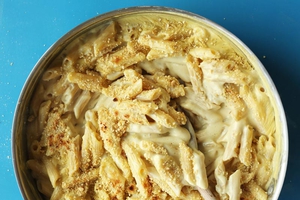 Vegan and gluten-free, a classic dish popular with all ages. Choose your favourite gluten-free pasta shapes and mix with the sauce. Throw in some frozen peas, broccoli or chopped spring onion, for a bit of colour, nutrition and extra taste.
---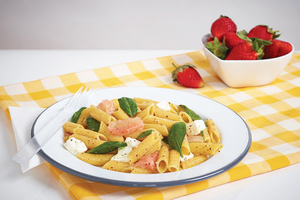 Perfect for the spring and summer months, either as a light lunch or supper dish. This recipe would also work well as a side dish for entertaining. Penne is the ideal pasta shape for a warm or cold salad, providing a satisfying texture alongside the crunchy fresh ingredients, as well as a base on which the flavours can sit.
---
---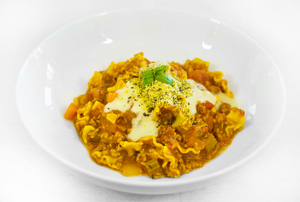 Vegetarian and gluten-free, this versatile recipe can suit a number of different diets. We used
Porcini Mushroom Powder
here to add real depth of flavour and lend the sauce a meaty taste without the meat!
---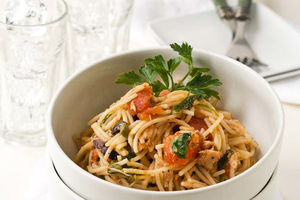 The famous Puttanesca sauce is well known as the base for fish and seafood dishes. If you are new to a gluten-free diet and still want to enjoy your old favourites, then follow this recipe. To make vegetarian, omit the tuna and anchovies and substitute with Puy type or
Beluga lentils
and some of your favourite chunky vegetables.
---
A fabulous vegan and gluten-free salad recipe with kale pesto. Fusilli is the perfect shape to collect all the sauce beautifully. Try
Eskal Corn Fusilli
here, for pasta al dente.
---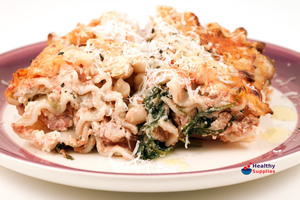 This cannelloni uses par-cooked gluten-free lasagne sheets to form the rolls. Remove the bacon to make this dish vegetarian. This is a delicious supper dish and can also be served cold, with a green salad.
---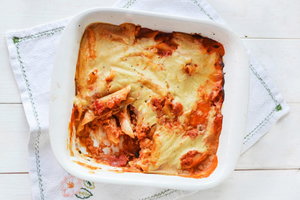 A convenient, family-sized oven dish that everyone can enjoy. Instead of the traditional beef or pork mince, this recipe uses lentils or soya. You could use Quorn mince. It is easy to make a larger batch and then freeze one for the future. Ideal for last minute guests with specific dietary needs.
---
Try this appetising vegetarian and vegan fruity pasta salad, which uses brown rice fusilli. The natural creaminess of avocado is a fantastic way to avoid dairy and still have a similar richness and texture.
---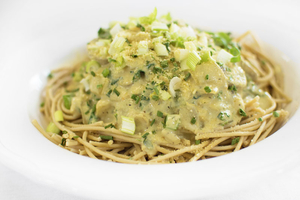 Dairy-free and gluten-free comfort food in one. The rules are broken here - healthy, creamy pasta with all the texture and flavour you need, without the ingredients you don't!
---
Customer Reviews on Trustpilot
---