| | |
| --- | --- |
| Eight Ways To Use Cashews | |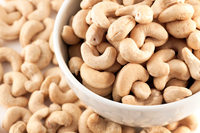 Cashew nuts are such a versatile cooking ingredient. Their naturally creamy texture is perfect for making dairy-free cream, ice-cream, milk and cheese. They also make a great addition to stir fries and curries.
Cashew nuts are a good source of magnesium and copper, and have around 18% protein. They have a low fat content of 43%, mostly from unsaturated fatty acids. In particular, cashew nuts are high in oleic acid, which is also one of the defining constituents of olive oil. Cashew nuts are also a great source of potassium, iron and zinc.
Here are some of the ingenious ways cashew nuts can be used...
---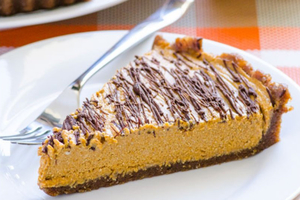 This no-bake pumpkin pie is a cross between pumpkin pie and ice cream.
Cashew nuts
create the basis for the filling - make sure you soak them overnight for a truly creamy texture.
---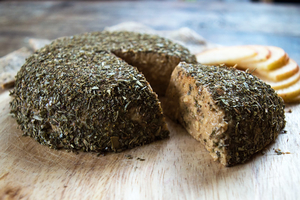 Cashew nuts
make the creamiest cheese - who knew? This herb cashew cream cheese tastes delicious spread on crispbread or toast. Check out the full recipe
here...
---
You can add
cashew nuts
to smoothies and soups to make them more creamy. This recipe is vegan-friendly and suitable for those on a dairy-free diet.
---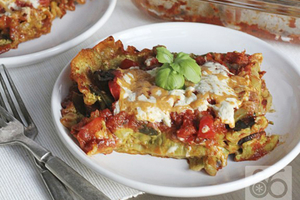 This vegan lasagne is the perfect dish to serve to a group of friends. Make a batch of
cashew nut
cheese and sprinkle over pizza, pasta and use in other bakes. Full recipe
here...
---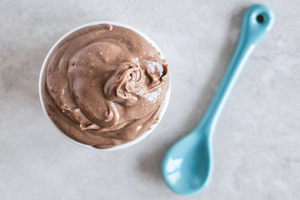 This chocolate
cashew
butter makes for a delicious dairy-free sandwich spread, which can also be used to decorate dairy-free cupcakes. We recommend adding
orange extract
for a luxury chocolate-orange spread!
---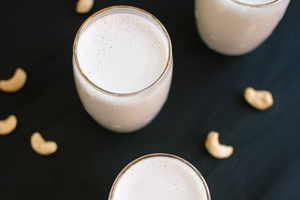 Cashews are like a secret weapon in a vegan's kitchen cupboard. They can be used to make cashew cream, milk and cheese. This recipe turns them into creamy milk - best of all you don't need to sieve the milk once blended. Check out the full recipe
here...
---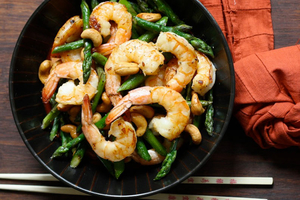 Cashew nuts are a popular addition to asian cooking and are often found in stir fries. This recipe adds them to a prawn and asparagus stir fry - serve alongside
brown rice
for a protein-rich supper dish.
---
This tempting cheesecake has a creamy
cashew
filling that sits on a soft biscuit-like base of
almonds
,
medjool dates
and a little sweet spice. See the full recipe
here...
---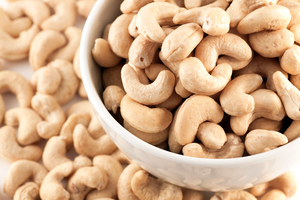 We've slashed the price of our organic cashew nuts! For this weekend only! Shop now!
---
Related Categories

---

How-To Guides
Articles
Healthy Recipes and Articles
Customer Reviews on Trustpilot
---