| | |
| --- | --- |
| Eating Healthily On A Budget | |
Many people cite money as being an issue in preventing them from eating healthily. There has long been the misconception that healthy food is more expensive and therefore unobtainable. At Healthy Supplies, we strive to bring healthy and nutritious food to the masses. Our aim is to provide great quality, healthy food at prices that everyone can enjoy!
Here are our top tips on eating healthily on a budget! With organisation, planning and Healthy Supplies - you can eat healthy and well AND not break the bank!
---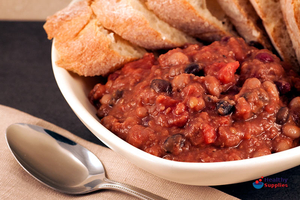 Whole grains and pulses are a kitchen cupboard essential. Not only do they add great texture and flavour to dishes, they are also super filling! We recommend buying dried grains and pulses, which we sell in bumper 1kg bags. They last for ages, and you get a lot of bang for your buck! We love adding pulses to soups, stews and curries. Grains can be cooked and enjoyed alongside main dishes or added to soups and stews for extra bulk. Our slow-cooked three-bean chilli shows you how to make a satisfying and nutritious stew for very little money.
---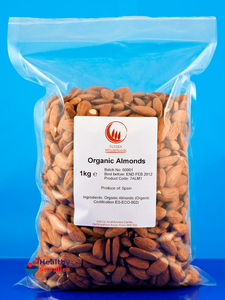 Our Sussex Wholefoods range come in large and economical pack sizes. We stock a huge range of nuts, grains, cereals, fruit and spices. Gram for gram, our products are cheaper, of a superior quality and far better value than the small packs that you can buy in supermarkets. Buying our 1kg bags means that you can keep your favourite ingredients on hand and save money! Win!
---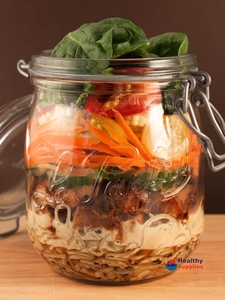 Planning your weekly meals ahead of time means that you can shop sensibly. Planning also means that you have better control over the calories that you consume. We love making batches of snacks and lunches on a Sunday. It means we have a good variety of healthy breakfasts and lunches for the week, and it stops us resorting to sad lunches from the vending machine! Our Asian layered salad is a great lunch to make in advance. Check out our huge collection of recipes if you're stuck for inspiration!
---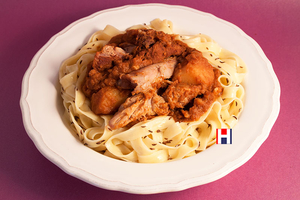 Cheaper cuts of meat often come from more muscular areas of the animal. This means that these joints require longer cooking times, but often are much more flavourful than conventional cuts of meat. In our Pumpkin Turkey Goulash, we used turkey thigh. Thigh meat is renowned for being rich in flavour, and the stewing process guarantees a melt-in-the-mouth texture!
---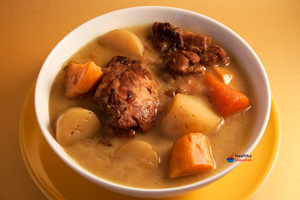 For us, food waste is a big no-no. There are so many ways to re-use leftover food! Leftover mashed potatoes make fantastic fish cakes, whereas leftover quinoa can be added to anything from soups to stews to bakes. Using leftovers not only saves you money, it also saves you time! Curries and stews are a great way to use up leftover vegetables and meat.
---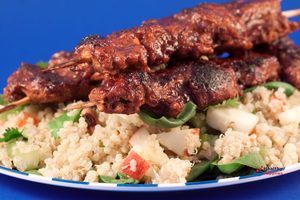 Going meat-free for a day is not only good for the environment, it's better for your purse! Vegetarian ingredients are often cheaper than meat. Don't be put off by the common misconception that you will lack nutrients and protein. Pulses and other vegetarian staples contain great levels of protein, vitamins, nutrients and goodness. Check out our vegetarian recipe section for inspiration! We guarantee you won't even notice the lack of meat!
---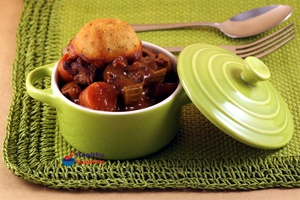 There are so many positive reasons to make your meals from scratch. You have complete control over what goes into your food, it is better for you, you can omit ingredients that you don't like and it's cheaper! Time is often cited as the enemy for not cooking from scratch. We all lead increasingly busy lives, but arming yourself with the right recipes mean you can get a flavoursome home-cooked meal in the same length of time it takes to pop to the shop for a ready meal. Investing in cookware such as slow cookers is a great way to ensure you have a piping hot meal on the table ready for when you get back from work. Minimal effort, great value meals and maximum taste!
---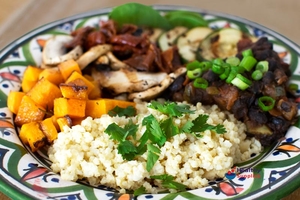 What are you waiting for? Explore our huge range of affordable healthy food here!
---
Customer Reviews on Trustpilot
---