Ten dairy-free pudding recipes including cheesecake, chocolate pudding and pumpkin pie!
By Tina Manahai-Mahai
Discovering that you are allergic or intolerant to dairy and needing to change your diet can seem daunting. Learning how to cook without milk, cheese or butter may seem difficult, but there are so many surprising substitutes that you can use nowadays. Dairy-free is no longer scary!
Here are our top ten dairy-free desserts for you to try...
---
This tempting cheesecake has a creamy
cashew
filling that sits on a soft biscuit-like base of
almonds
,
medjool dates
and a little sweet spice. See the full recipe
here...
---
---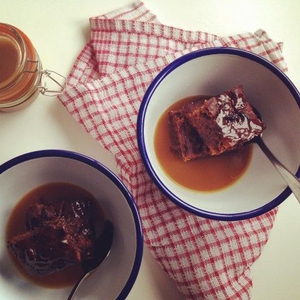 That's right - you can make a dairy-free sticky toffee pudding! We recommend substituting the brown sugar for
coconut sugar
which already has a beautiful toffee-like taste! Have a look at the full recipe
here...
---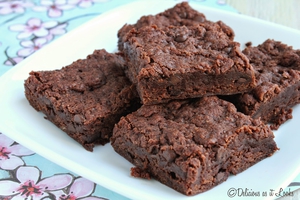 4. Brownies
(via deliciousasitlooks.com)
These brownies are gluten-free, dairy-free and egg-free and seriously tasty.
Coconut oil
is used instead of butter while pumpkin purée provides the moisture!
Chia seeds
are another secret vegan cooking ingredient and can be used instead of eggs! Take a look at the recipe
here...
---
Summer may be over but that doesn't mean you can't enjoy this creamy dairy-free ice cream served in chocolate nests! Check out our full recipe
here...
---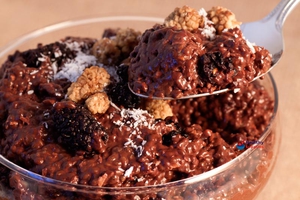 You can't go wrong with chocolate pudding! Chia seeds make the most amazing chocolate dessert! Super healthy and dairy-free! Make sure you stock up on
chia seeds
! Full recipe
here!
---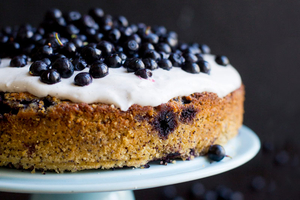 This delicious sponge cake serves 8 - 10 people and looks stunning. You can make this suitable for a dairy free-diet or a vegan diet. Just adjust the Turkish yoghurt and replace with a dairy-free yoghurt (like Soy!). See the full recipe
here...
---
8. Pumpkin Pie
(via glutenfreegoddess.blogspot.co.uk)
The key to this version of dairy-free pumpkin pie is the
cashew
cream. It thickens the pumpkin custard filling without cream or eggs. Again we would recommend using
coconut sugar
instead of brown sugar! Have a look at the recipe
here...
---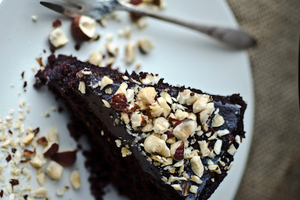 This recipe is super easy since the avocado helps replace the usual butter and eggs. The icing is made simply by combining avocado,
cocoa powder
and
powdered sukrin
. With the addition of
whole-wheat flour
and
ground hazelnuts
this cake is rich, dense and has a brownie like texture that is sinfully delicious.
---
Chia seeds are not only a good egg substitute - they also make a wonderful pudding by themselves! This recipe combines
coconut milk
,
chia seeds
,
maple syrup
and
cinnamon
to make a totally tropical dairy-free dessert.
---
Related Categories

---

Vegan Recipes & Articles
Cakes, Desserts & Confectionery
How-To Guides
Healthy Recipes and Articles
Customer Reviews on Trustpilot
---