Seven Curry Recipes to Inspire You!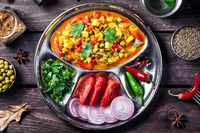 There are all kinds of curries to suit various taste buds, whether you are vegetarian, vegan or carnivorous; if you like them hot or not, we have found some great recipes to inspire you to cook up curry! Don't forget to check out our range of
curry pastes
and
powders
.
Ready-made pastes contain concentrated herbs and spices, which can be often been used as the basis for a marinade and are a quick way to achieve an authentically flavoured meal.
---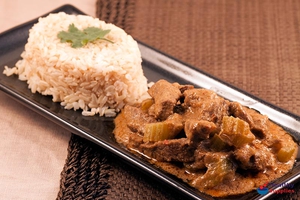 This is a simple, slow-cook curry you can pop in the oven and leave for a couple of hours to build up the flavours and tenderise the meat (if you choose to use meat of course!). We partnered the curry with some
Jasmine Brown Rice
to make it extra tasty and good for you. This makes enough for around 4 people.
---
Buckwheat groats are a great alternative to rice. The curry is made with okra, peppers and green lentils. It is vegan-friendly and dairy-free!
---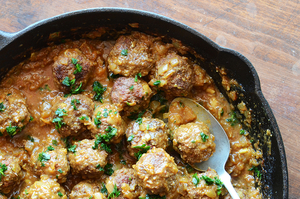 Meatballs don't have to be put with pasta - this recipe shows how to make a delicious spicy curry. The meatballs are simmered in a deliciously spicy
madras
sauce - if madras is a bit too spicy for you try our
korma paste
instead!
---
---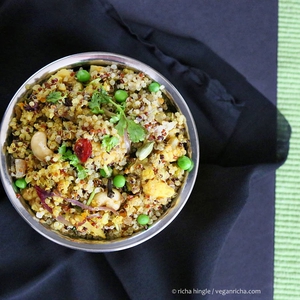 This is a healthier take on the classic biryani. Quinoa is used instead of rice. Chop and change the vegetables and fruit as you see fit! We think this is tastier than the classic recipe
---
---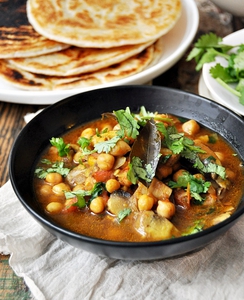 Chickpeas make a wonderful addition to curries - especially if you are vegetarian! Mushrooms are also a great addition to vegetarian curries as they soak up flavours really well as well as making the curry more substantial!
---
Customer Reviews on Trustpilot
---