| | |
| --- | --- |
| Chia Seeds for Weight Loss | |
It's easy to incorporate chia seeds into your daily diet! Add to smoothies, sprinkle over cereals, use to thicken desserts or simply eat by the handful.
---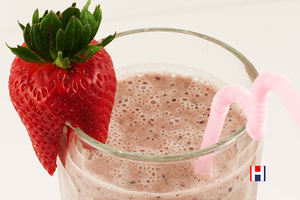 The secret of chia seeds is that once moistened, they form a thick gel which bulks up meals and makes them more substantial. Add to smoothies, sprinkle over breakfast cereals. Meals become more filling and more satisfying - without adding significant calories!

Try this chia and flax smoothie made with chia seeds, flax seeds, almond milk and lucuma.
---
Chia seeds will thicken any smoothie. This simple recipe combines spinach, banana, mango,
chia seeds
and
almond milk
for a super filling breakfast smoothie! chia-flax-lucuma-smoothie.html
---
---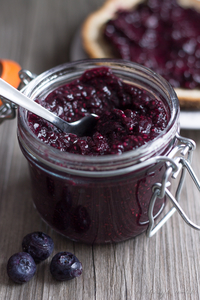 That is right - chia seeds can be used as a direct substitute to pectin! This blueberry chia jam comes together in about 2 minutes and uses no refined sugar or pectin. Better still it is PACKED with antioxidants, vitamins and minerals! Have a look at the full recipe
here...
---
Forget sugary-laden energy drinks. These
green tea
and
chia seeds
energy drink will provide the perfect pre-work out boost!
---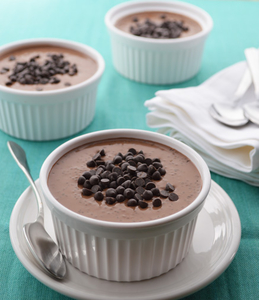 When you add
chia seeds
to water they create a gel. This gel is the perfect base to create puddings! It allows you to create a creamy texture without adding milk or gelatin! Check out this amazing chocolate pudding
recipe
!
---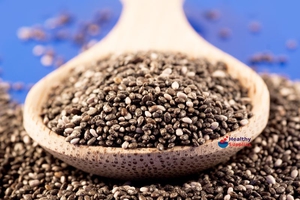 7. Simply eat by the handful!
Eat a handful of chia seeds before running or exercising - they make a filling snack!

If you eat chia seeds on their own, always accompany them with a glass of water for best results.
---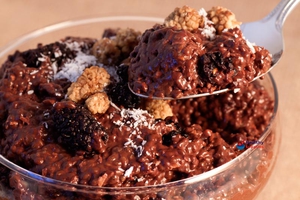 Check out our chia seed recipes! Including Tina's Chia Choc Pudding, Chia Chomp Bars and much more!
---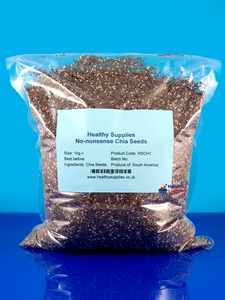 Buy Chia Seeds Online from Healthy Supplies!
More Info >
Customer Reviews on Trustpilot
Product Recommendations
---