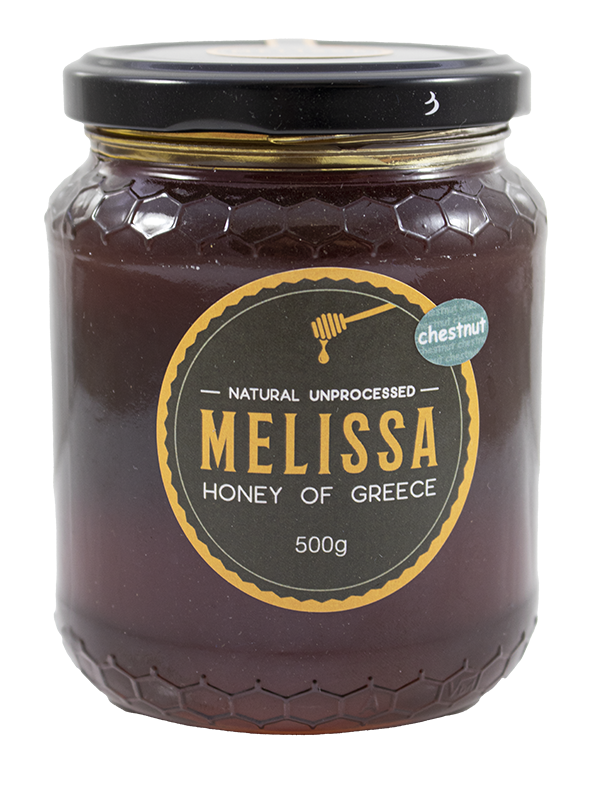 Chestnut Honey 500g (Melissa)
100% Pure Greek Chestnut Honey
This authentic Greek chestnut honey is thought to be the best chestnut honey in the world.
Nearly 95% pure in chestnut, with a very distinct fragrance and taste to it.
One of the most nutritional honey found in the world.
Made by bees collecting honey from wild thick chestnut forests surrounding monastery located on Mount Athos.
Available in limited quantities.
500g.
Melissa only deals with very small nomadic Artisan Beekeepers scattered all over Greece. Their yearly production is very small, and in some instances, maybe no more than 400 kilos.
All Melissa's honey is raw, unheated and unprocessed as it comes from the hive with only an initial basic filtration.
Customer Reviews on Trustpilot