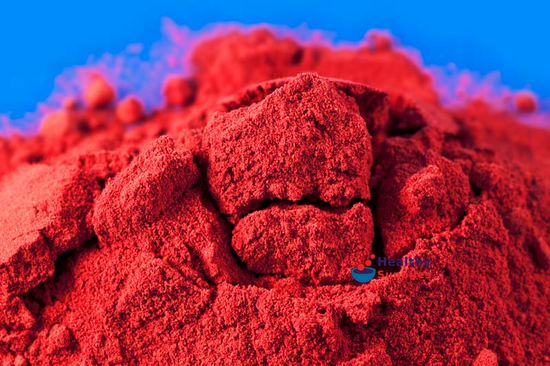 Vivid natural food colouring with a sweet taste.
Beetroot Powder 250g (Healthy Supplies)
Large Pack - 100% Beetroot Powder
Pure dried Beetroot Powder.
No additives whatsoever.
Use as a natural food colouring.
Use to add a little sweetness to savoury sauces.
Beetroot powder is primarily used as a 100% natural food colouring for a variety of recipes. It also has a natural earthy sweetness which works well with chocolate.
3 Ways to use Beetroot Powder
Combine with a Tandoori Spice Blend to add a natural colour to a Tandoori Marinade.
Use to make pink butter icing for cupcakes.
Enhance the colour of milkshakes and smoothies.
Ingredients:
100% Pure Beetroot Powder.
Produce of Germany
Best stored in a cool dark place to help retain the natural colour.
For more information on our ingredients policy please see here
Packed in a factory that also handles nuts, soya, sesame, eggs, milk, mustard, celery, wheat and gluten.
Customer Reviews on Trustpilot
Product Recommendations