VEGAN LUNCHES
Bringing your own lunch to work often means you are able to make healthier and more economical choices! Sometimes a vegan's choices can be limited in what they can choose to buy any way, so we thought we would show you some of our favourite vegan lunch recipes!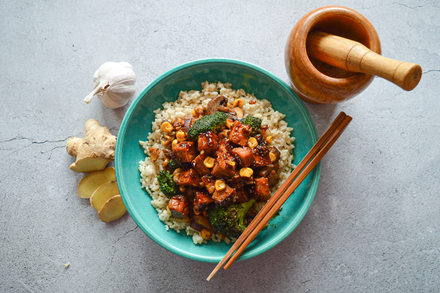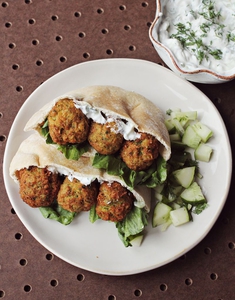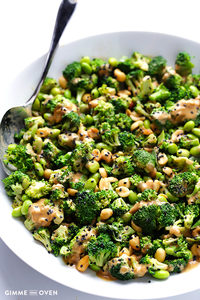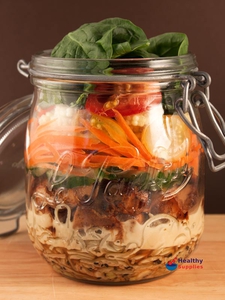 Baked Tofu with Asian Layered Salad
Simply bake your tofu, assemble your veg and screw the top on your mason jar! This simple salad is packed with flavour! We recommend taking out the honey in the marinade and replacing with coconut nectar syrup.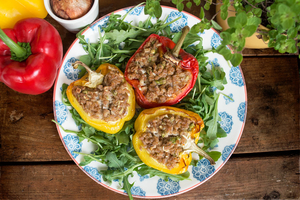 Easy to make, vegan, creamy & delicious! Made using oat cream, spelt grain & freeze-dried vegetables.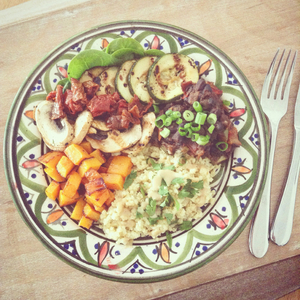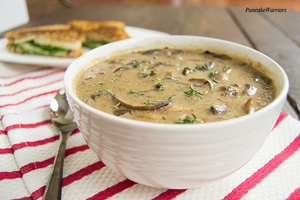 Best Ever Mushroom Soup (via pancakewarriors.com)
We recommend using some of our mushroom powder in this recipe too! Mushrooms are a vegan's special ingredient! Mushrooms soak up flavours so well, making them the ideal addition to soups and stews!