TEN WAYS TO USE FLAXSEED
Flaxseed is thought to be one of the richest plant sources of omega-3 fats. Omega oils are essential in maintaining a healthy heart and body. Flax seeds are also a great source of dietary fibre! Most people add them to smoothies or bread. But there is so much more you can do with flaxseed.
Flaxseed can be used to make a vegan egg-replacer in baking! Here we show you ten different ways to use flaxseed! Enjoy!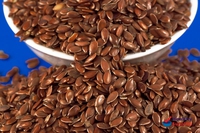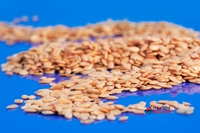 This healthy seed and nut loaf is free from gluten, dairy and wheat! It is super filling and tastes amazing hot or cold!
Our raw food platter contains a plethora of raw treats – including our raw pizza flax bread! Perfect for filling with your favourite ingredients!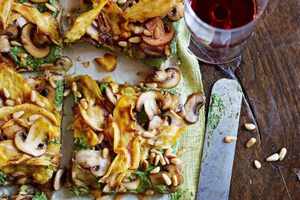 These fruit, nut and seed chocolate clusters are packed with superfoods including cacao powder, whole flax and maca powder. Prepare quickly on the hob with coconut oil. This recipe easily makes enough for a week's worth of snacking or sprinkling! Nibble away at your desk or curl up at home with a little bowlful.