HOW TO USE NUT POWDERS
We all know how great nuts are for us! They are a good source of protein and dietary fibre. They also contain essential fatty acids, which are important for maintaining and healthy heart and body.
We sell a huge range of nuts in lots of different forms. This includes nut powders! We get a lot of questions as to how to use nut powders, so here are some of our favourite recipes!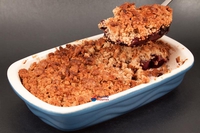 This frangipane tart has a moist filling made using almond flour and almond butter, together with a spelt pastry base and Amaretto-soaked peaches. The filling has a melty, chocolate-like texture due to the softness of the almond mix.
Try something a little different, with our wheat-free chestnut pancakes. These are subtly flavoured with a natural sweet chestnut taste and work fantastically with sweet or savoury accompaniments.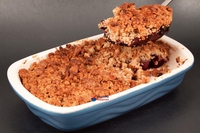 Ground nuts also add a great flavour and texture to crumbles! This crumble is completely gluten-free!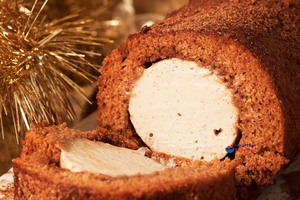 Ground nuts are a great addition to gluten-free cake recipes! In this recipe we used ground almonds along with polenta and brown rice flour to create a light, sweet sponge!
Chocolate Orange Battenburg Cake
This Battenburg contains no artificial flavours or colourings, so ideal for the whole family. For the marzipan we chose an egg-white free recipe and substituted cane sugar for Xylitol.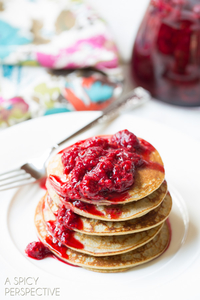 Nut powders also make a great addition to savoury dishes! In this recipe, coconut powder adds an aromatic flavour!