10 WAYS TO USE LENTILS
Lentils are sourced from the lentil plant (Lens Culinaris) which originates in Asia and North Africa. It has long been cultivated by humans as a food source. The earliest archaeological evidence of lentils dates back to Paleolithic times!
There are so many uses for lentils. They are popular with vegetarians and vegans. They are a great source of protein and carbohydrates. Lentils also contain high levels of calcium, phosphorus, B vitamins and iron.
We stock lots of lentils! From Red to Brown, Puy to Yellow! Here are just some of the ways you can use these amazing pulses!
These healthy chickpea and lentil falafels are baked not fried! Making them the healthier (and delicious) choice!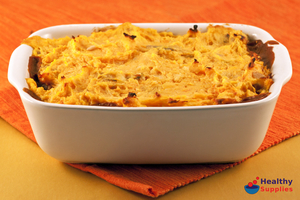 What could be better than a generous portion of satisfying winter-warming shepherd's pie? This oven-baked dish is made up of potato, mince, winter vegetables, juicy lentils, tomatoes and herbs and as far as comforting dinners goes, this really hits the spot!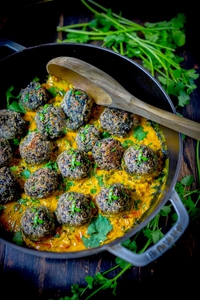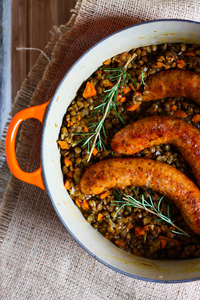 Lentils and Spicy Sausages (via pbs.org)
Hot Italian sausages are roasted until crispy and served with flavoursome green lentils that have been simmering with onion, carrot, celery and garlic. Sounds like the perfect autumnal dish!