10 WAYS TO USE GOJI BERRIES
Goji Berries are another popular 'Super-Food' that we stock! These tiny berries are sweet and moreish! As well as being tasty they are packed with nutrients, are high in vitamin C and contain a wide range of amino acids! Goji berries are also well known for their high antioxidant levels!
We sell these berries in their whole form as well as goji-containing snack bars and concentrates! They make a great snack but they can also be used in a variety of dishes – both sweet and savoury! Here are our top ten ways to use Goji Berries!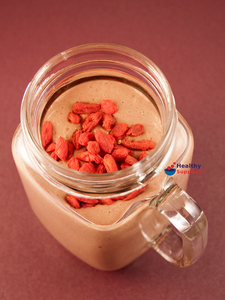 This chocolatey smoothie is super filling! It is dairy-free and suitable for those on a slimming diet! It combines cacao, goji berries and other healthy ingredients to make a seriously tasty smoothie! A great breakfast-on-the-go!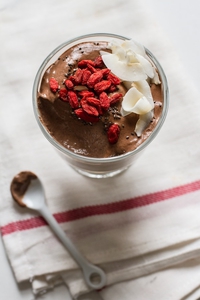 Chocolate Chia Pudding (via edibleperspective.com)
This breakfast is incredibly satiating and chock full of protein and healthy omega-3's. The best part is how easy this is to whip up. It takes about 3 minutes to combine the ingredients the night before, then 2 minutes the next morning to blend, scoop, and top. It's also perfect for a to-go style breakfast. Just pack it in a jar and chow down once you get to work.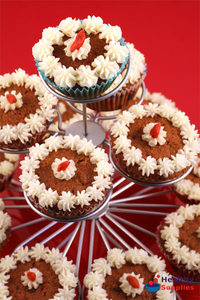 These cupcakes have a gingerbread style flavour created by the combination of coconut sugar and cinnamon powder. This recipe makes enough cake mix for at least 12-16 good sized cupcakes.
We chose to decorate with just a little butter icing, but you can pipe a large swirl that covers the whole cake (not quite so healthy!) or just leave them un-iced, as they are. They are perfectly moist enough to be enjoyed without icing and a nice cuppa!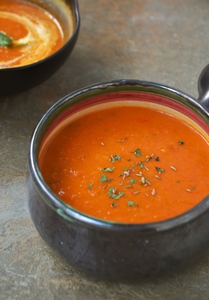 Goji Berry Soup (via wallflowergirl.co.uk)
The sweetness of the goji berries in the soup really bring out the flavour of the tomatoes and work well with the spiciness of the chillies! Another amazing vegan-friendly dish!
Goji Berry Rendang (via susanjanewhite.com)
Rendang is a popular asian curry dish. This recipe uses lamb, aubergine and goji berries to create an aromatic dish! Omit the lamb and increase the aubergine content for a delicious vegetarian meal!