HOW TO USE GLUTEN-FREE FLOUR
Being diagnosed with a condition that means you have to cut gluten out of your diet can seem daunting. Especially if you love home-baking!
This guide is designed to help you learn about the different types of gluten-free flours that you can use, and how to use them! This will be the first in series of posts where we help you choose the best type of flour for you!
We have eight recipes that each use a different type of gluten-free flour! Perfect for all you budding bakers!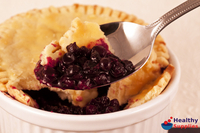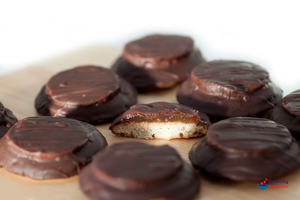 Homemade Gluten-Free Jaffa Cakes
These gluten-free versions of the popular cakes are made using a pre-made blend of gluten free flours.
We stock several different pre-made gluten-free flour blends, they can be found here.
Pre-made blends are very handy to have around, just keep in the cupboard and use when you need them!
Chestnut Flour is a great gluten-free flour that has a subtle sweet flavour. It works wonderfully in pancakes, and can be suited to sweet and savoury recipes!
Ground almonds are a fantastic ingredient to blend gluten-free flours with. The almonds help keep bakes moist! We used chestnut flour and ground almonds in this Yuletide Chocolate Log!
We used Dove's Farm's Brown Bread Flour blend. It works a treat and can be used for bread made by hand or in a breadmaker!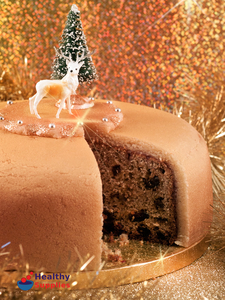 To make things even easier, we also sell pre-made gluten-free cake mixes! Add your favourite flavourings to create delicious, gluten-free cakes that Mary Berry would be proud off!