HOW TO USE CHESTNUTS
Chestnuts are a versatile and flavourful ingredient. We sell them in a variety of forms: vacuum packed, flour and puree! They can be used in both sweet and savoury dishes and work well in soups, cakes, sauces and stews!
Here are our top five recipes on how to use chestnuts!
Pumpkin and Chestnut Soup (via marthastewart.com)
Whole peeled chestnuts add structure to pumpkin soup, texture that's important if the squash is too watery. Make large batches, and tuck it away in the freezer for up to a year; don't add the cream until after you thaw and reheat it.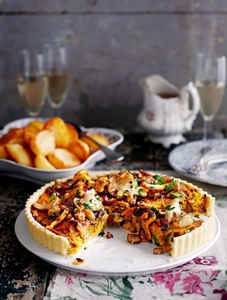 Start your day with our wheat-free chestnut pancakes. These are subtly flavoured with a natural sweet chestnut taste and work fantastically with sweet or savoury accompaniments. We topped ours with crème fraiche and blueberries!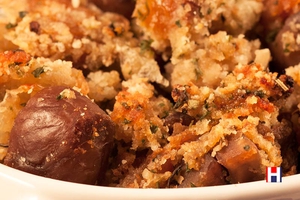 This traditional stuffing recipe compliments any roast dinner – meat or vegetarian! It is simple to make and tastes so delicious you will never go back to pre-made stuffing again!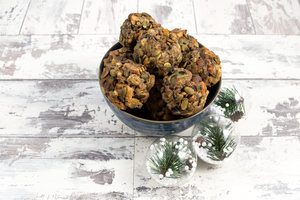 The marriage of sweet/savoury tastes and textures, all held together by meltingly slow-cooked onions, is what makes them so gorgeously moreish. Give them a try!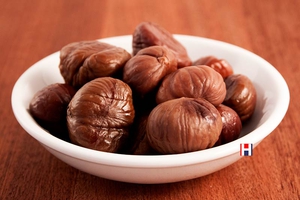 Click to see our full range of Chestnut products!